Book a free consultation to find out more
If you need help with your garden project I am happy to discuss options with you.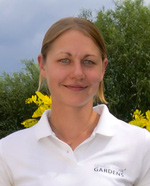 Garden Maintenance Services
As a company we provide a wide range of garden maintenance services to our customers throughout the Cotswolds. We have a flexible approach and can cater for both regular visits whether it is on a weekly or seasonal basis to one off tidies and general soft landscaping projects for site developers for example.
Below are some examples of the types of jobs we can undertake in your garden.
If you have a job that needs doing please give us a call so that we can discuss your requirements in more detail and arrange a site visit.
Probably one of the main tasks we are asked to do – pruning is an important aspect of keeping a plant in good shape as well as getting the best flower display from the plant each year. As a general rule of thumb the best time to prune most plants is straight after they have finished flowering. This ensures that you are never cutting off wood which the plant may be due to flower on later in the year which would either prevent or reduce the flower display for that year. Pruning also gets rid of old, dead wood and removes any crossing branches which, through rubbing against other branches and causing 'sores', allows entry for disease. Our skilled gardeners have extensive experience in pruning a wide variety of shrubs and are always happy to help with any questions you may have about your plants.
A never-ending task, another staple job on our list is weed control. As with many things in life, small but frequent efforts pay off in the long run by preventing weeds reaching the seeding stage and therefore spreading further and further around your garden. If you are able to spend time in your garden on a weekly basis then either pulling out small clumps of weeds by hand or hoeing over any open ground should keep most of your weeds under control. For large areas particularly on hard standing areas for example the use of a weedkiller can help reduce the time spent on this chore although that of course comes with environmental impact and should not be over-used.
If you have taken over a property which has been neglected for some time and looks more like a wilderness area than a garden, don't worry as our team is available to come and blitz your garden and transform it into a manageable, useable space once again. We have the specialist equipment to tackle these large tasks which can seem daunting and unmanageable. Once the initial blitz has been completed, a regular visit by one of our experienced gardeners will keep it in shape for the rest of the year or we can discuss with you for further improvements with new planting or landscaping for example.
Climber Support and Training
Climbing plants are invaluable for hiding long stretches of fencing or ugly garden buildings. They are usually trained to grow up trellising, wires secured to a wall or fence with vine eye hooks or to scramble over garden structures such as pergolas and arches. As well as being able to install any of these support systems for your climbers we can also help with annual pruning of your climbing plants to ensure that they stay under control and also to ensure the best possible flower display each year.
Holiday Watering and Mowing Service
If you have your annual holiday planned and need someone to water your pots and mow the lawn for you while you are away, call us now to discuss your requirements and how we can help keep on top of things for you.