Book a free consultation to find out more
If you need help with your garden project I am happy to discuss options with you.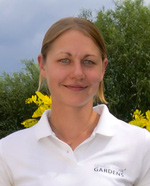 Everyone needs a clear demarcation to their boundary and a degree of privacy is usually desired too. Wooden fencing is probably the most popular option for this purpose and happily there are a range of styles to choose from. As well as supporting our local timber merchants, Cheltenham Fencing, we are also approved installers for Jackson's Fencing who offer a unique 25 year guarantee on their products.
We most frequently install featheredge fencing in Cheltenham as seen in the photographs below. The main advantage of featheredge fencing is that it forms one continuous line of fencing, unbroken by the view of posts on the one side. You can choose to have this 'good' side facing into your property for the best view for your garden.  If you have a party fence we are also able to face both sides with the featherboards so that it looks the same from both sides. With this method, however, the fence is a couple of inches wider than normal.  You can choose from triangular arris rails or rectangular motorway rails. If using the rectangular rails we can also attach a capping rail to the top of the fence, which helps protect against water damage. We install our featheredge fencing on top of a 6" gravel board, which, by keeping the featherboards off the ground, protect them from premature rotting.
Alternatively there are a range of ready made panels available in everything from the most basic Waney Lap to panels with curved tops or with a Tongue and Groove finish.  As a rule, all panels are made 6 foot wide but come in a variety of heights ranging from 3 to 6 foot. We can cut any panel to size on site to fit any length of garden required and will have a brochure on hand to guide you through the options available at any appointments.
Venetian Fence Panels/Slatted Screening
If your contemporary garden needs suitable screening to provide a seating area for example or a new line of fencing, venetian panels made using red cedar hardwood slats is the perfect choice. As each panel is constructed by our team on site you can choose the spacing between each slat according to the level of privacy required. As it is a hardwood it does not need additional treating like softwoods though oils and treatments are available to bring out the best colour in the wood and to protect your investment even longer.
Create Screening or Provide Climber Support with Trellis Panels
Also in panel form is a variety of trellis options where you can choose between square, diamond or lattice patterns in either green or brown treatment colours. If you are looking to add some shape to your garden these panels can also be finished in either a concave or convex pattern at the top of the panel. Trellis is a popular option to add height to a new fence when extra privacy is required or you have climbers that require support. Trellis can also be made to measure if you have more unusual dimensions.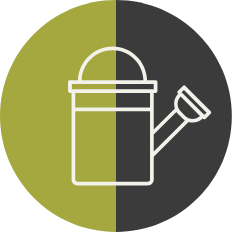 More Services
Need help putting all your ideas together into one cohesive plan? A garden design could be the difference between 'nice enough' and 'stand out'. Read more about this service on our design page.
Read More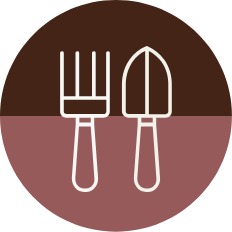 Unique Garden Products
Styling and accessorising your garden adds the final touches to really bring it all to life. Browse our unique collection of garden furniture and other items to see what you could do with your space.
Read More