Book a free consultation to find out more
If you need help with your garden project I am happy to discuss options with you.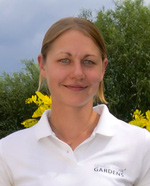 Using stone to create features such as seating areas or paths is a popular choice due to the long life span of the stone itself, whether it is natural or man-made. There is a plethora of paving choices available in a wide range of colours and finishes to suit any style of garden. We use everything from porcelain, limestone, sandstone and slate to the wide selection of reconstituted products with their life-like imitation of natural stone. Most of the paving choices are available in 'project packs' in which there are usually between 3 and 6 different sizes of paving slabs with an accompanying laying pattern. Alternatively, slabs can be laid in a linear fashion using a repeat of the same size of slab as is often the choice with more contemporary style gardens.
Paths are almost always a functional aspect in a garden, however, with a bit of thought to its design, it can become a feature in its own right and a way to lead the eye to another focal point further away. One way to do this is to use stone setts on either side of a paved path – this extra detail really makes a difference to the overall effect. Below is an example of one that we did in a Cheltenham town garden using limestone paving and fossil buff sandstone setts.
If you want something that is a bit more subtle than a solid path, using a series of stepping stones can be the right choice instead. In a lawn they are set level with the surrounding grass enabling a mower to run straight over them, making maintenance easier. If budget is a concern, stepping stones can also be set into a gravel surround with an edge such as stone setts or metal for a more discrete finish.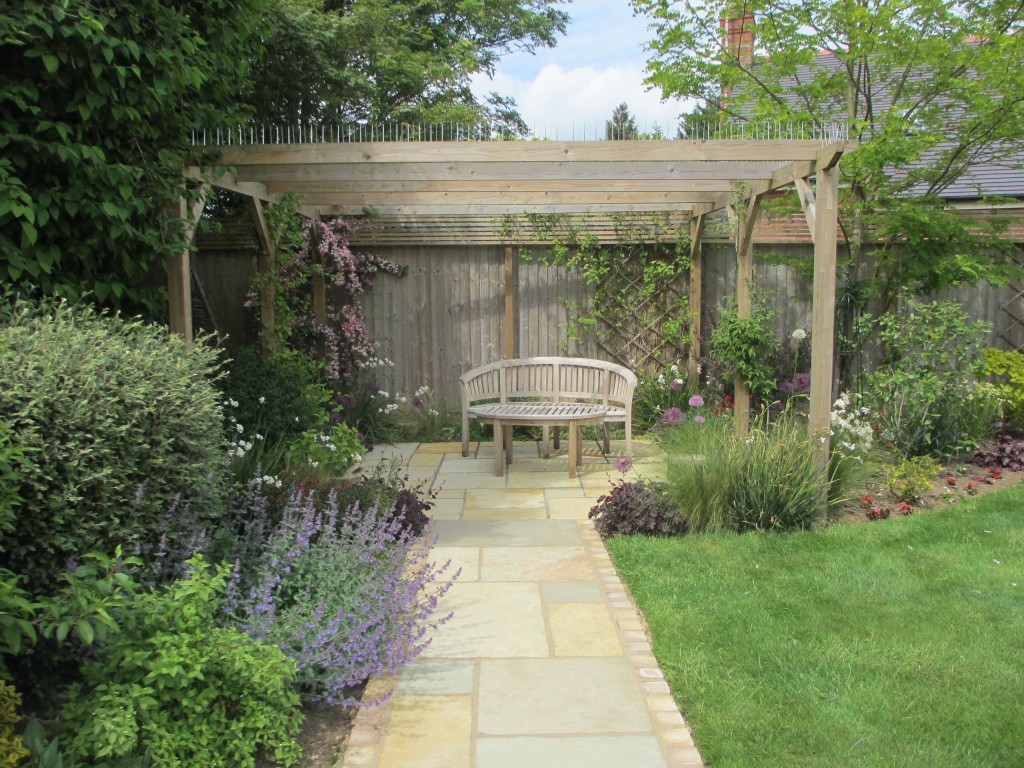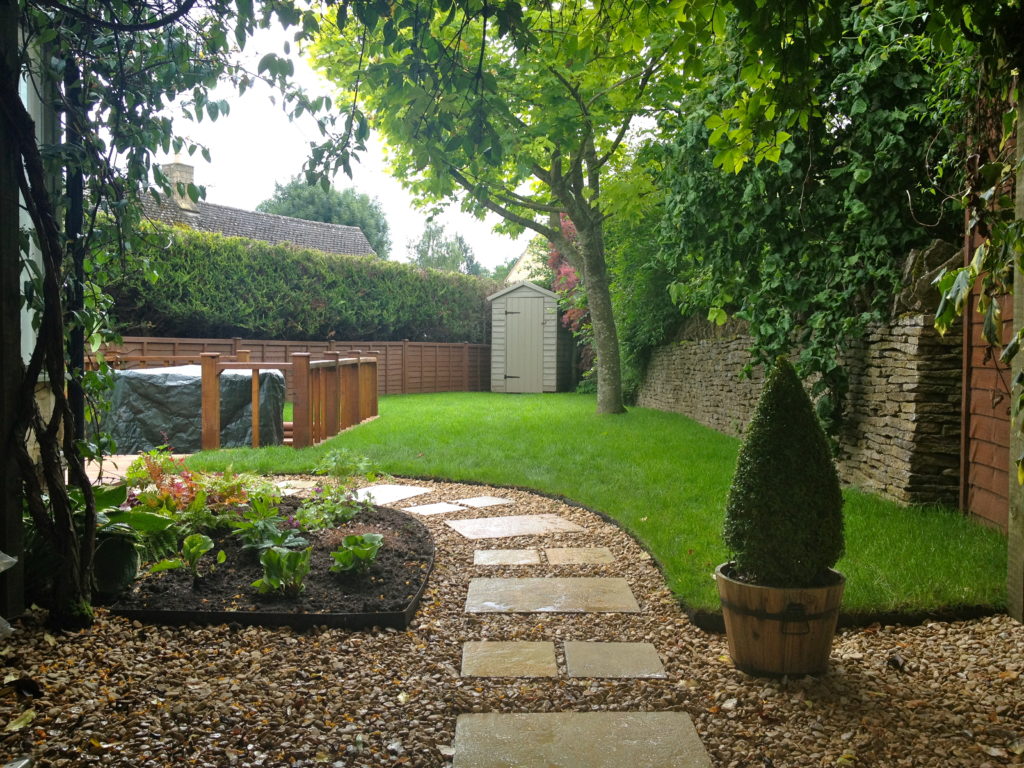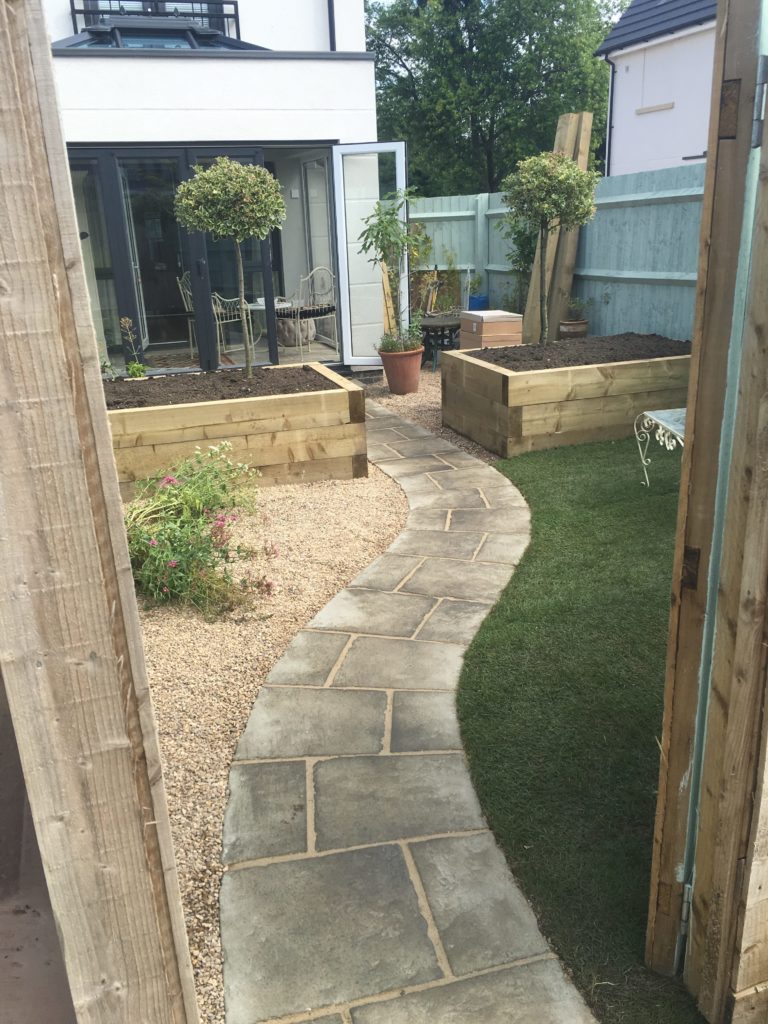 A good base is essential in building a patio that will last. All our patios are laid on a foundation of MOT type 1 hardcore (roadstone) at a minimum depth of 75mm (compacted). On this foundation your choice of paving is laid on a full bed of mortar and tapped gently into place leaving a fall on it to allow water to drain away. This ensures that over time none of your slabs will become 'rocky' or be prone to breaking and have to be replaced. Once the paving has been laid we point the joints between the paving slabs either with a cement based mix or a two part resin system which has become very popular due to its time saving capacity. Jointing binds the slabs together and prevents weed growth on your patio as is often seen when weak jointing mixtures are brushed in dry and do not set properly. Various colours can be used to provide the best match to your slabs.