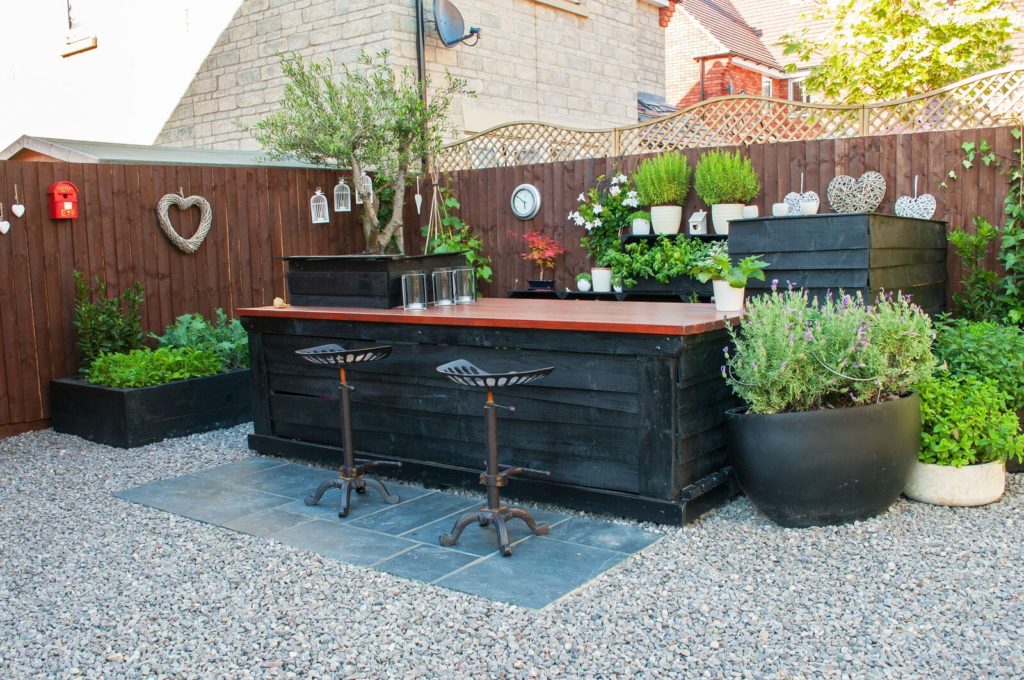 For a smaller property with a limited garden, landscape designers have to be a lot more intuitive with space management.
Here are 6 of our best landscape design ideas for smaller gardens...
Use the environment to your advantage

If you want to make the most of the surrounding environment, you can look to use the natural light as a part of the landscape design.
For example, if you have a fence surrounding your garden, you can make the most of morning light on the garden's west side. You should to put decorations and plants into this side of the garden. This way, when the sun rises and shines on those decorations in the morning, they will play with the light and give your garden a unique look.
Remember, the devil is in the details, and these little details will go a long way.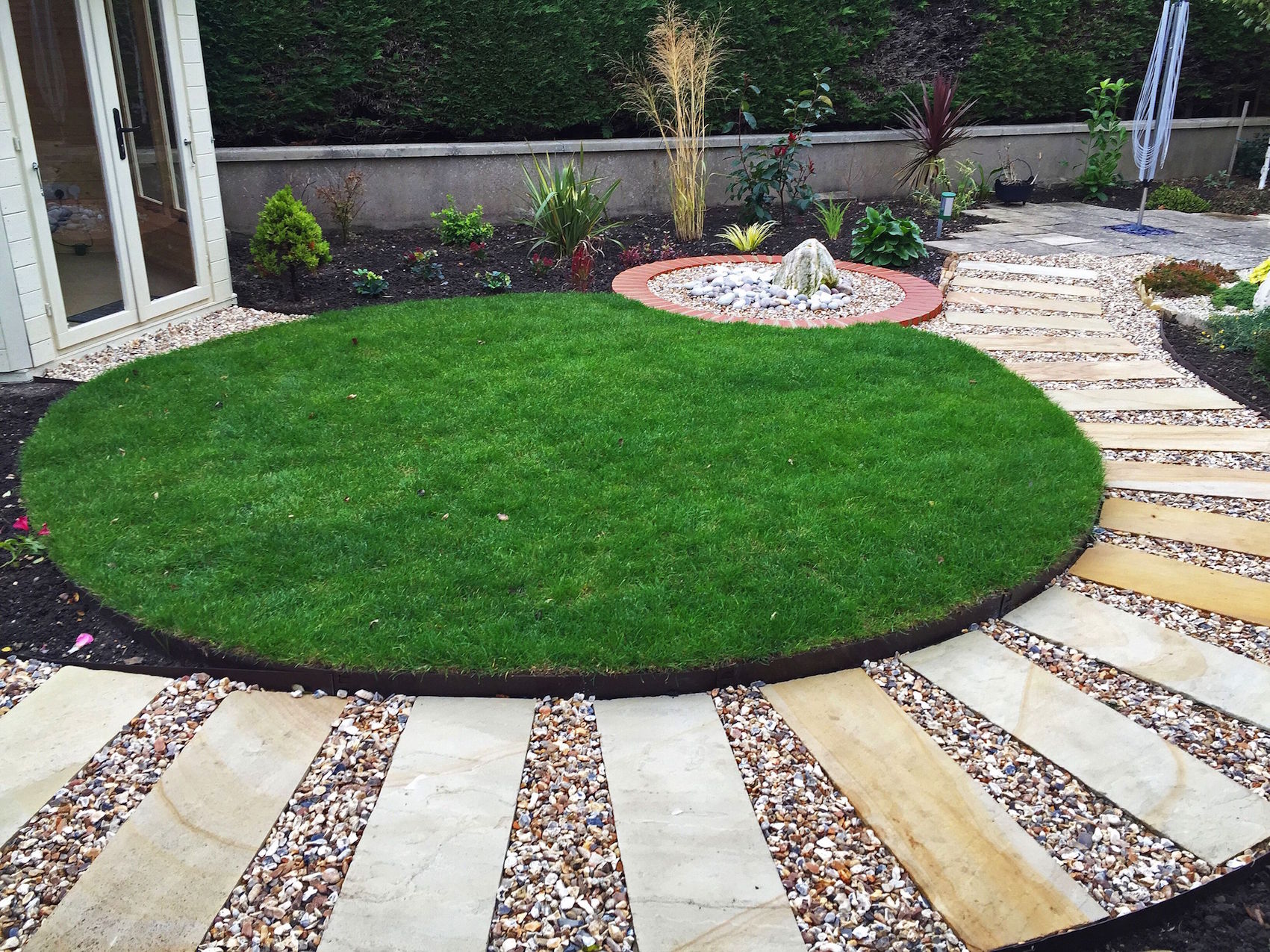 Keep it simple

Smaller spaces will require you to be very smart with your landscape design ideas. If you clutter a small space with too many decorations and plants, the entire garden will look like a mess. You should therefore try to set one theme and stick to it. And remember, less often equals more when it comes to smaller spaces!
Like any other design work, you should always make use of the negative space in the garden. Negative space can help to improve the eye-flow of the entire garden, as you can control where the onlooker should look first and what they should pay attention to next.
When everything demands attention, nothing will stand out, and that will harm your overall design. Choose a main focal point, whether it's the big tree in the middle of the garden, the swing, or the small flower garden. Then make sure this focal point stands out from the rest of the space.
Design based on unity

Another principle of landscape design is the concept of "unity." This term refers to the method of directing the eye using colour flow.
For example, if the door to the garden is a walnut-coloured oak door, you can use the same colour for your garden walkway. This will create a sense of flow and direction. If the main decorative theme is brown and tan, you can add, for example, a small Japanese sand garden to emphasise the effect of the colour.
If you want to change the mood, you can use contrasting colours or textures within the garden. This way, your garden will have a story and a system that helps people to understand how they should look at it. This creates a sense of harmony that people will be naturally drawn to.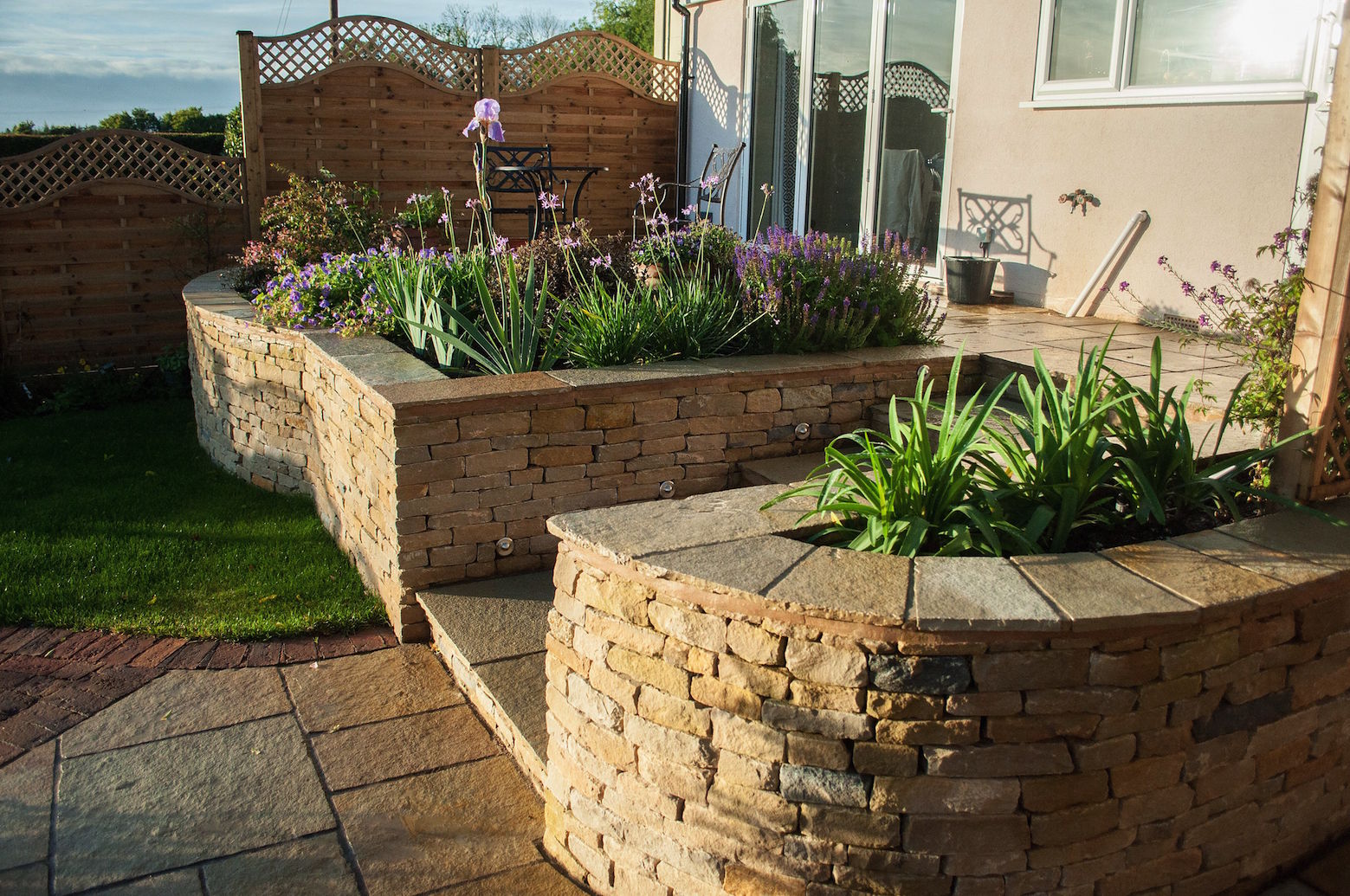 The concept of unity doesn't have to end with the garden design. You can use the house as a part of the scenery. Instead of having a harsh eye-break like a fence or a bush line, you use the natural colour of the house and patio as a theme for the garden. This will enhance the uniformed effect even further.
Keep your plant style consistent

It goes without saying that plants in the garden are a big part of the entire landscape. This is usually the main aspect of the garden that most homeowners want visitors to look at and focus on. You should therefore always factor plants into your landscape design ideas.
For a smaller garden, it's important to keep a consistent theme, as there is only so much space to work with. For example, if your house is predominantly made of wood, you could opt for a more classic English countryside-style garden. The garden is an extension of the house. You want to make sure that both work together to create a cohesive look.
Plan landscape design ideas around perspective

You should remember that the first impression will be shaped by the visual perspective of your visitors. You want to make sure your landscape design ideas take into account the perspective of how most people are going to view it.
There's no point in designing a garden that's going to look good from a birds-eye-view perspective if it doesn't look good from the front.
You can use the features of the garden to create a positive first impression. For example, you can look to use a flowered-door arch to give a welcoming look to the entire garden. You can also create garden perspective drawings when designing your garden to help visualise this.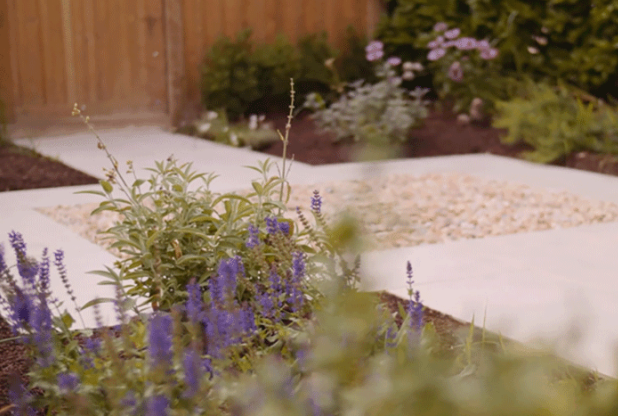 Convenience comes first

Remember - comfort comes above all else. You don't want your landscape design to be cumbersome or distracting. You have to think about functionality and convenience when designing your garden.
Need Some Help With Your Small Garden?

Do you want to spruce up your small garden but not sure where to start, or need more information or advice? The George-Stone Gardens team are experts in all things garden and can provide you with plenty of fresh landscape ideas.
We provide expert landscaping services in and around Cheltenham. Why not get in touch with us today to find out more?