Have you recently moved into a new property? Or maybe you just haven't enough time to tend to your garden. If so, it may be looking like an overgrown mess.
Being faced with the task of clearing a garden jungle can be daunting. For those of you brave enough to tackle the job, here are a few useful tips to help get you back in control.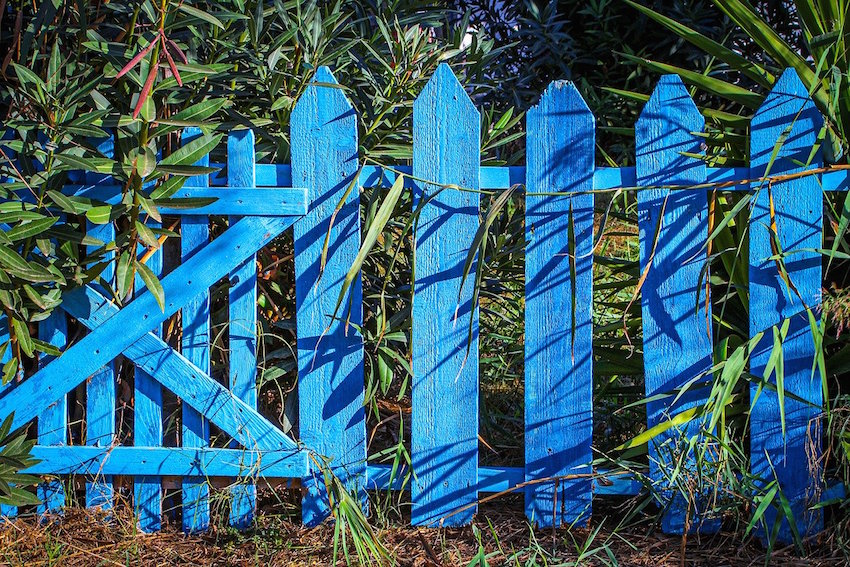 One Step at a Time
Don't try to tackle your garden jungle all at once; you'll quickly burn yourself out and give up due to tiredness.
It doesn't all have to be done in one weekend.
Tackle it section by section, setting small goals that are easily achievable and make you feel like you're getting somewhere. For example, one day you could weed a particular section and the next, mow an overgrown lawn etc.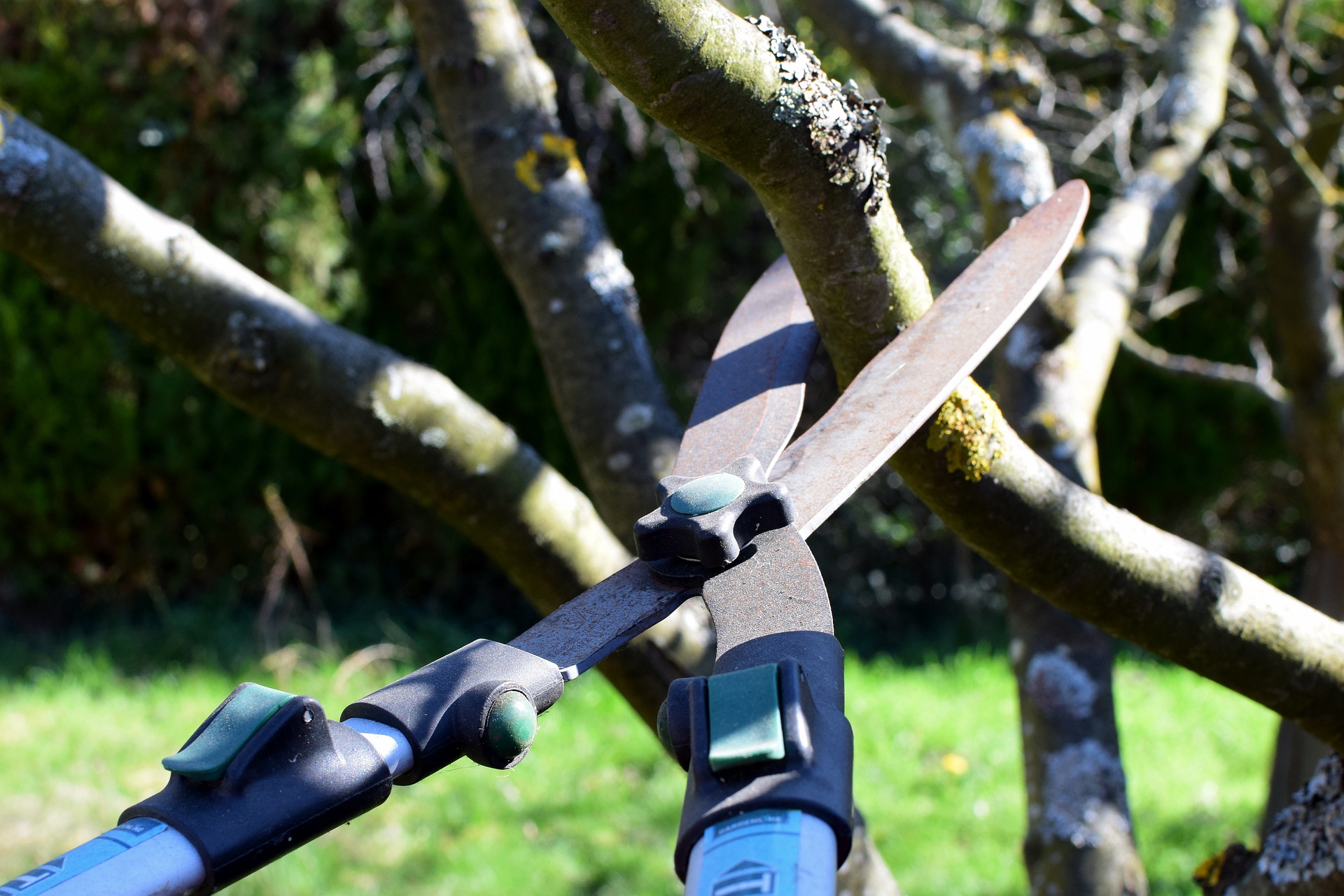 Prune, Prune and Prune Again!
Clearing a garden jungle normally starts with lots of pruning; you're going to have some terribly overgrown bushes, shrubs, trees and other plants. Before you get to work tackling this though, look for any creepers like ivy or bramble and rip them out. If you can find the source, prune it back to a small plant if you're planning on keeping it. Rip out all the roots if you'd rather be rid of it.
Start pruning once you can tell which plant is which. There's no point in pruning if you later find out you've been cutting the wrong plant apart. Grab your hedge trimmer and get to work, reshaping your hedges so that they actually look presentable and will grow as a shape rather than a crazy mess. It's best to start the pruning period in late winter or early spring whilst your plants are still dormant. It's also far easier to prune when there are no leaves present during the colder months, especially when you're tackling an overgrown garden jungle. This allows you to see how you're shaping each plant. When you're tackling trees remove any dead branches first.
What to Keep
The next step in clearing a garden jungle is deciding what plants to keep and whether or not to keep them in the same place.
A new garden design can be created whilst keeping the same plants;
you simply have to transplant them with care to other areas of the
garden
.
Remember that not every plant can be moved with success, and even those that can don't always take to the new location.
Read some tips on how to
help shrubs re-establish
after moving them. Sometimes it's best to just plant a new plant and either keep the old one where it is or discard it.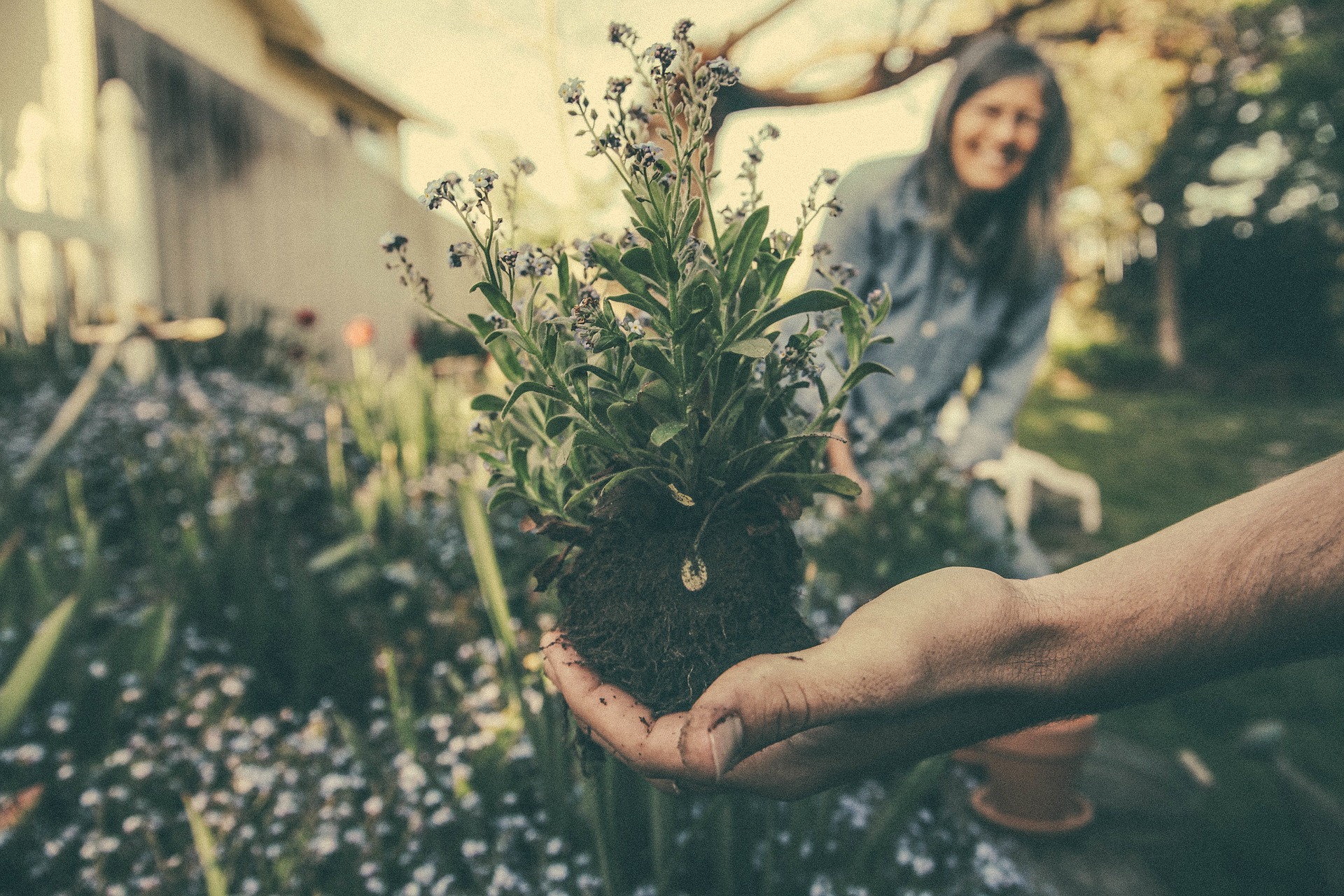 Consider Starting A Fresh
Sometimes, if your garden is extremely overgrown, it can be best to just rip it all out and simply start again. An overgrown garden gives you the perfect opportunity to revamp your outside space with a new design. Consider changing the placement of your flower beds or even moving your lawn. While this is big work, and will obviously cost you money, it's a real joy to start with a blank canvas.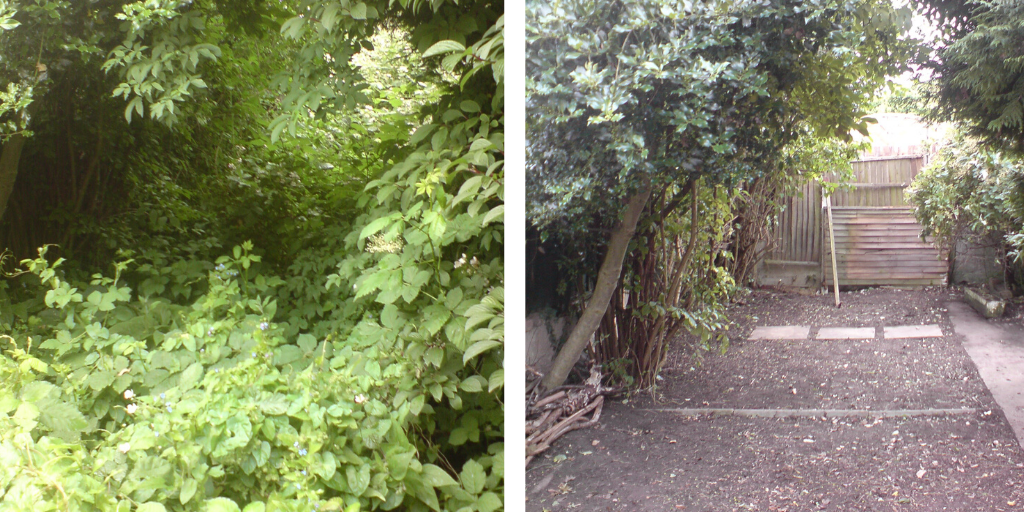 Professional Jungle Clearance
We have cleared many gardens over the years and they take some serious effort. The results are well worth it though. If your garden is looking like a wilderness and you feel it's a bit too much for you, then
get in touch
. We offer a full jungle clearance service which you can read more about by clicking
here
.