As a landscape design company based in Cheltenham and the Cotswold area, we see a lot of cottage gardens; we are regularly asked to create them as well.
This type of garden has amassed a rather large following. It is a style that exudes sophistication, yet homeliness. Cottage gardens are a landscape design style that can bring out the best qualities of any type of home. They are often used to enhance the appearance of a home's greenery to help it stand out and increase the estate's overall curb appeal.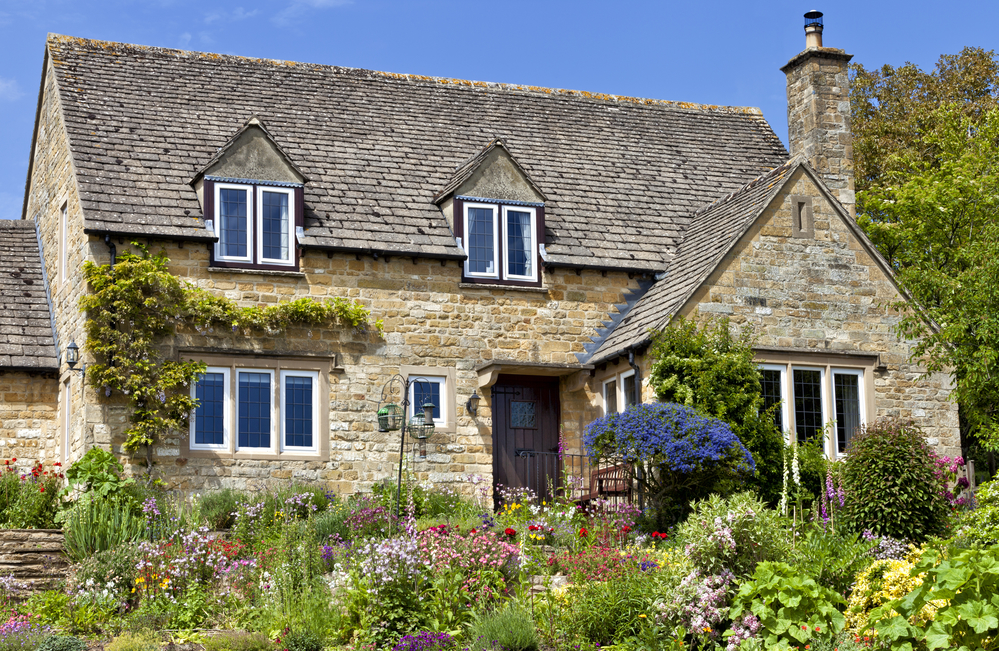 What is a Cottage Garden?
So what, really, is a cottage garden? While they might be somewhat of a familiar concept for you, let's start by going over the technical definition; cottage gardens are defined as a type of landscape design that uses natural elements to present a cleaner look in a wooded environment. Cottage gardens are perceived by most as a type of landscape arrangement that has a "royal touch." However, history dictates that cottage gardens actually have more humble grounds; they originated from the peasantry.
The image of a royal ground that is impeccably maintained might come to mind when "cottage gardens" are brought up. The true nature of what constitutes a cottage garden though, is usually dependent on the location of the property. With the looseness of the definition, there are several questions that concern the degree of authenticity of a cottage garden, such as:
"If I don't have a cottage, is it still a cottage garden?"

"Is my garden still a cottage garden if I don't want to grow fruit in it?"

"Does my garden need to have fruit trees to be considered a cottage garden?"
3 Things that make a cottage garden what it is
There are many concerns that come with the authenticity of the cottage garden. Certain additions, revisions, and modern evolutions of the classic cottage garden style however, have made the traits in question much more lenient in terms of what makes a landscape design as such. Here are some things that would classify a garden as a cottage garden: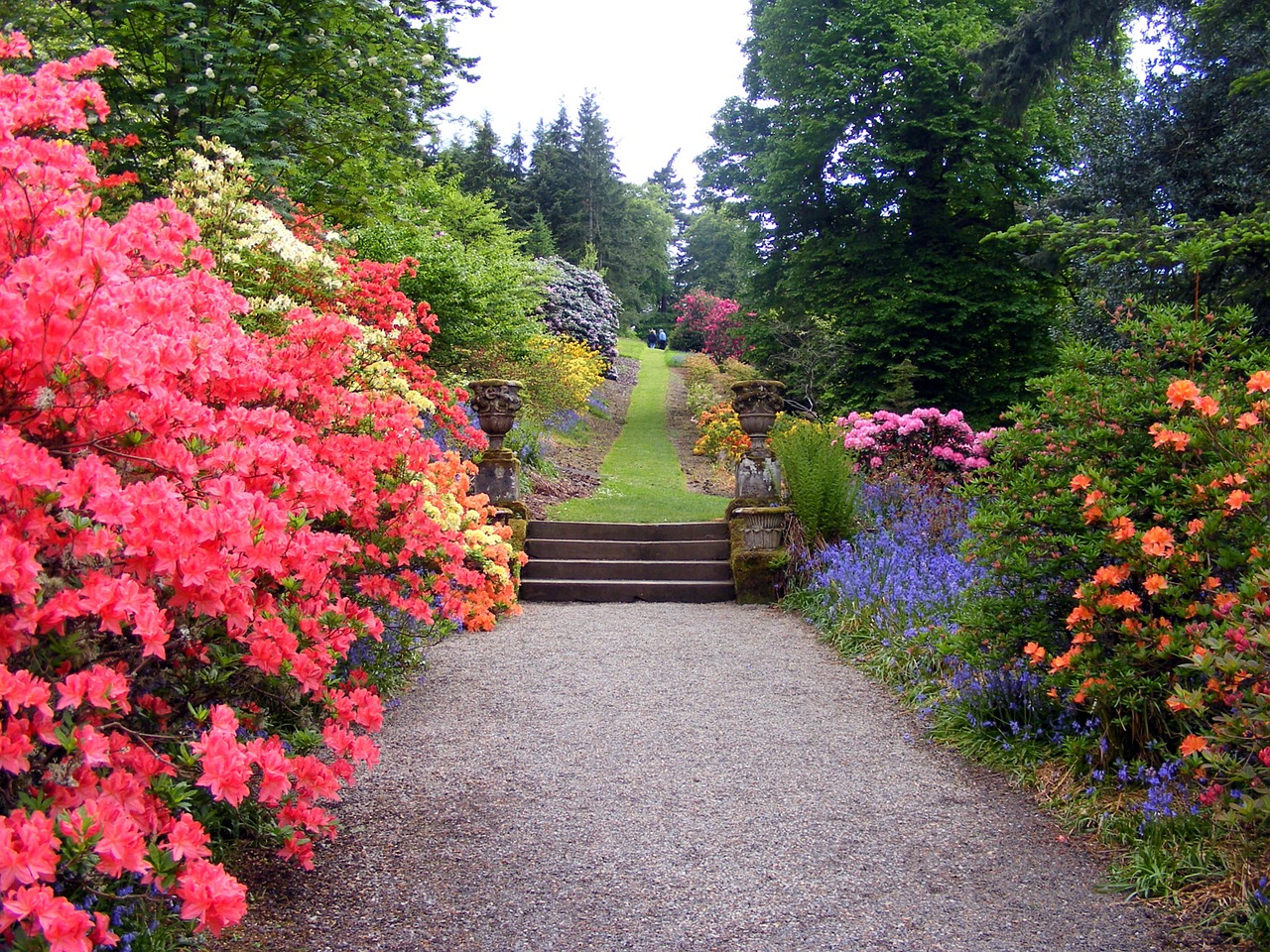 1. The colour of your garden
When it comes to gardens, any kind of arrangement, no matter how informal, can be put together with a sprawling colour palette. Most people would associate cottage gardens with an assorted pop of colour.
What constitutes the authenticity of a cottage garden however, is actually the diversity of fauna in varying colours, heights, textures, and forms. The impression of abundance with a carefree touch is what defines a cottage garden. It is often paired with wide planting beds that are irregular in shape with variety in flower choice. Cottage gardens are known by their colour simply because of the wide variation of flora species that are planted. This is a helpful guide on cottage garden plants.
2. The arrangement of the flowers
Another defining characteristic of a cottage garden is the "tallest in the back, shortest in the front" arrangement. This achieves a less symmetrical and therefore more authentic look. Height variation is left alone to do its magic in cottage gardens, compared to more formal landscape design styles.
Aside from a looseness with height variation, cottage gardens also casually layer sun-loving flowers in different spots. This allows for equal sunlight distribution so that other flowers aren't starved of the much-needed light.
3. The presence of pathways
Typically, cottage gardens integrate more informal pathways and stepping stones. This creates a more natural feel that formal walkways often fall short of achieving. Along with your floral arrangement, your pathways will play an important part in the theatrics of your cottage garden. They apply a sense of privacy with suspense over what could come around the corner with every step.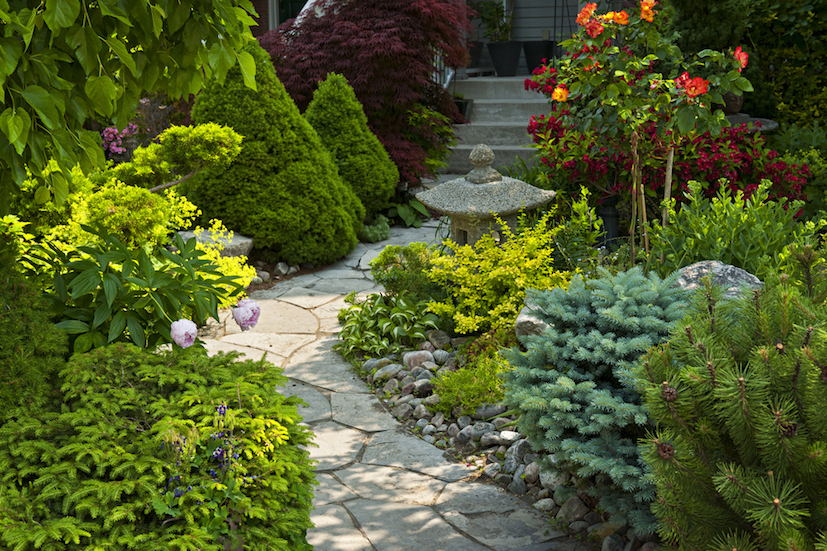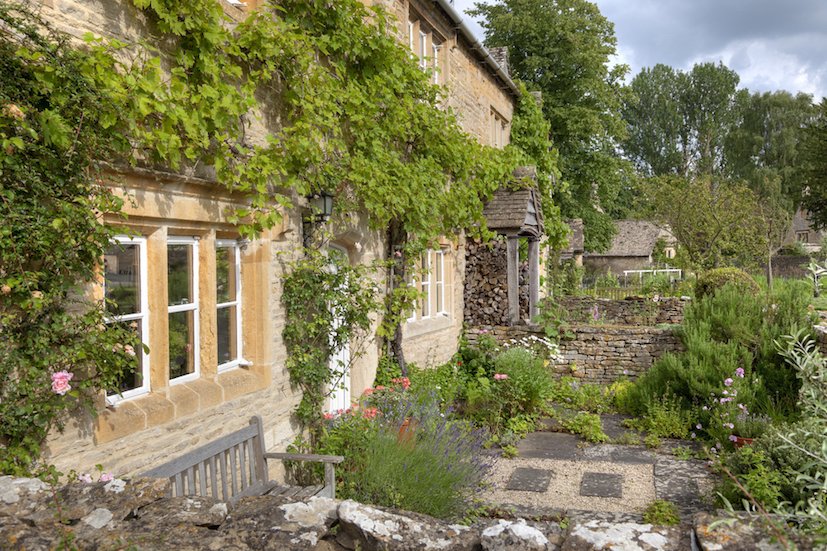 Landscape Design in Cheltenham
Would you like some help with your landscape design? If you like the idea of a cottage garden but want a bit of help with the creation or maintenance, why not consider hiring a specialist?
George-Stone Gardens are a reputable and experienced gardening, landscaping and maintenance company in Cheltenham and the surrounding area. Contact us today to find out what we can do to transform your outside space.