If your garden is looking a little bland, you may be thinking of sprucing it up in time for summer. There are lots of things to consider though, and you may be wondering where to start.

Here you'll find some garden design ideas and tips that will transform your garden and make it look incredible in no time.
Landscaping
The best looking gardens are those that are designed in such a way that each component complements the others. Patterns, certain breeds of plants, stones, and even your paving should all go together in order to create a cohesive look. Depending on what vibe you're trying to go for, you should try to arrange everything according to a landscaping plan of your overall garden. If you have a small garden, check out our blog "6 Innovative Landscape Design Ideas for Smaller Gardens".
Maintain Your Lawn
Even a boring garden will look great if you do a little maintenance once in a while. Checking for weeds and mowing your lawn can really make a significant difference in garden design. If your grass is in good shape, you're on the right track. A great lawn starts with a great foundation, so start with good-looking well looked after grass!
Coordination in Your Garden Design
Certain colours of stone and pavement look particularly eye-catching with certain colours of flowers. When you're planning the decorations, be sure to coordinate your colours, patterns and materials to work with one another. Consider how you will frame your flower beds, how you will decorate each area, and how you will arrange your plants.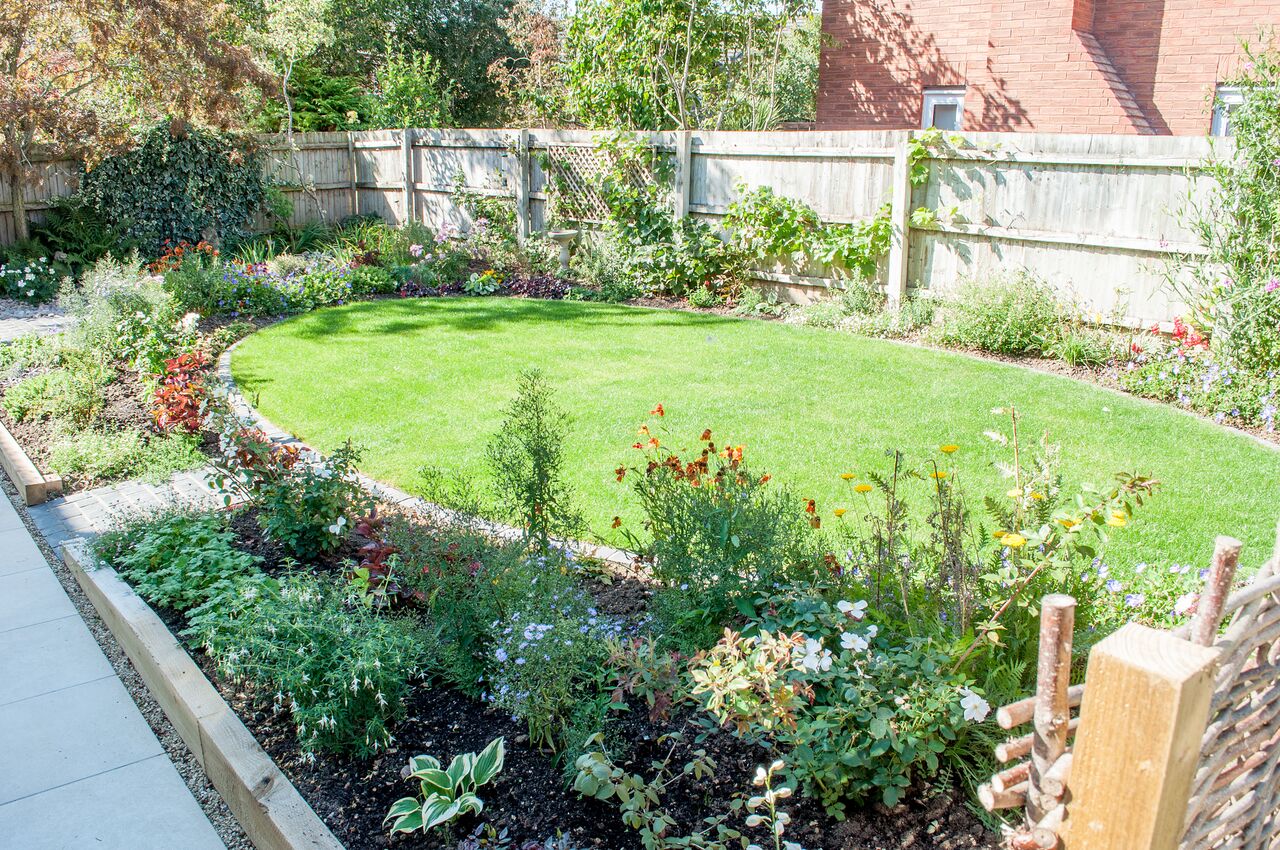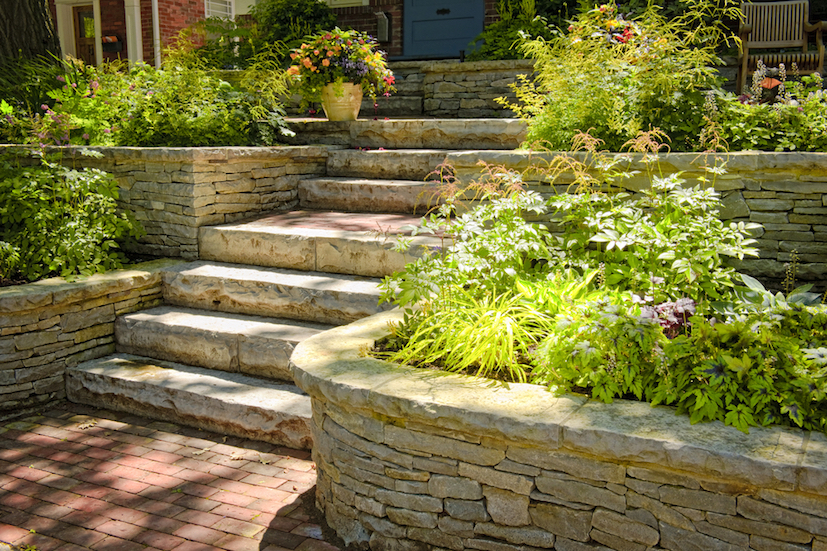 Plan Your Planting and Flower Beds
When it comes to garden design, designing and structuring your flower beds before starting any actual planting can ensure that your gardening will go as planned. For example, you will want to take into account different colour combinations and textures. Put your taller plants in the back and smaller ones in the front. You may also want to use shrubs as borders. By carefully placing your plants in an organised manner, your garden will be looking stunning, well kept and colourful in no time!
This article will give you some tips on creating a successful flower garden design.
Don't Forget About Seasons
Flowering plants will be the star of the show during certain seasons and will add a pop of colour to your estate.
Don't forget to think in terms of the whole year though; make sure that you include a few flowers and plants that will have some colour all year round.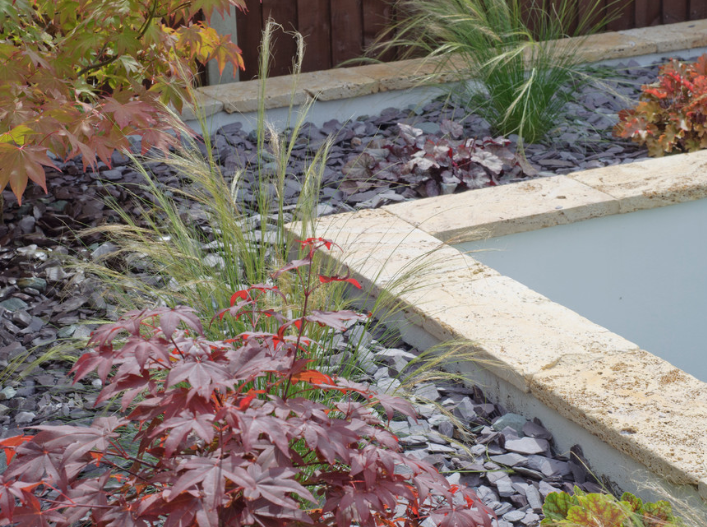 Garden Seating
When planning your garden, be sure to consider whether or not you want to add seating. If so, you should make sure there is enough room for it all without making everything look and feel cramped.

Draw a blueprint of your whole garden, including the garden seating. When sitting in the garden, you should be able to pull the chair in and out comfortably without hitting anything, as it could damage your plants.
The Sound of Water
If you are thinking about adding a fountain or some sort of water decoration, be sure to listen to the water flow of it before buying it. The sound of water is one of the nicest things to enjoy in a garden. It's important therefore that you buy a fountain or water feature that will give you the satisfaction you want when it comes to water sounds as well as one that will function long-term.
Consider Your Boundary Walls
In a small garden, walls, fences, and hedges may either be distracting or complementary. You want them to be more of a visual link between things rather than actually looking like a boundary. Although they don't need to all be completely uniform, they should be somewhat coordinating in colours.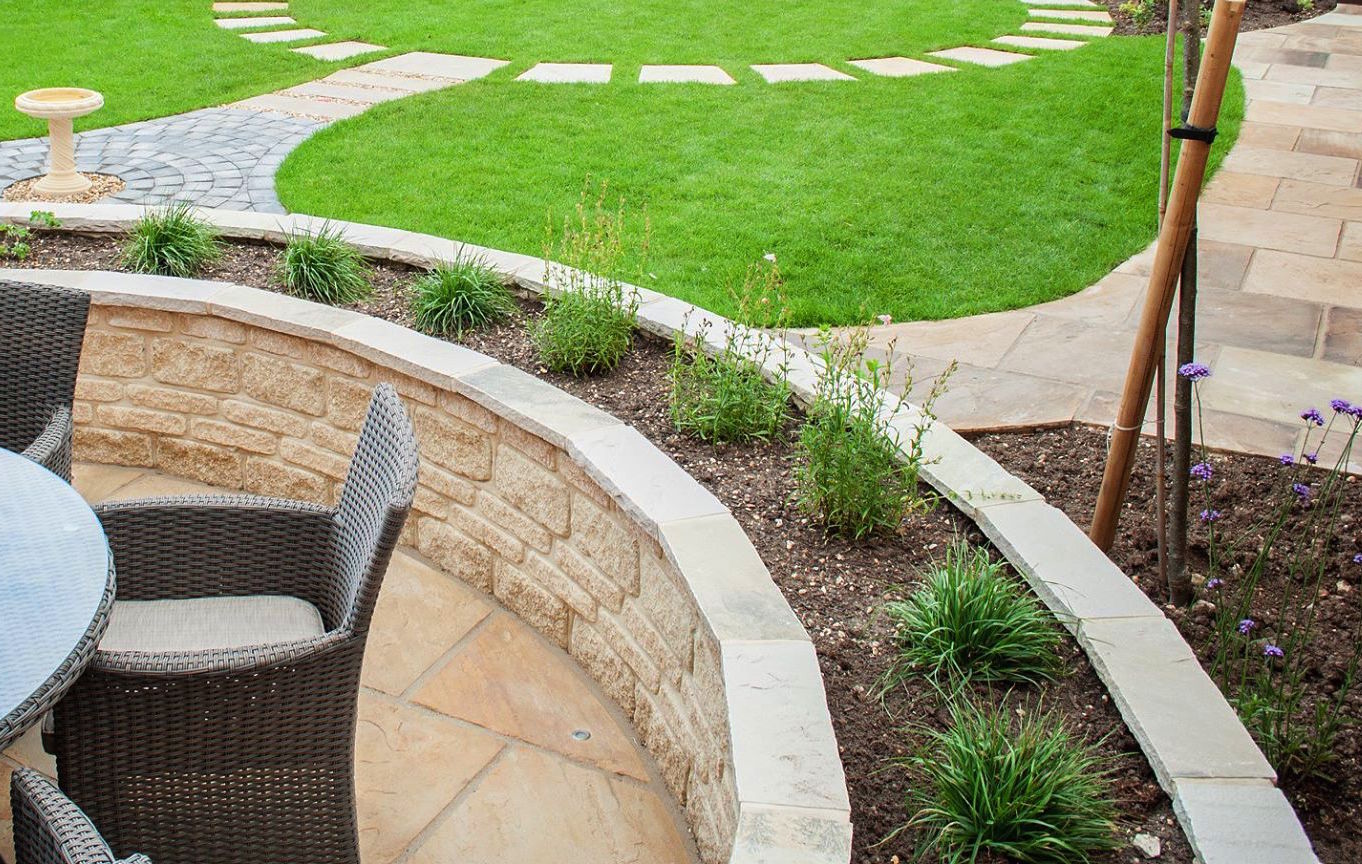 Integrating Ornaments
Garden ornaments, just like any other piece you might add to your garden, must also complement the rest of your outdoor space. Remember, less is usually more.
A tasteful amount of ornaments can add the perfect amount of pizzazz to your lawn, but too much may very well earn you the name of the neighbourhood hoarder!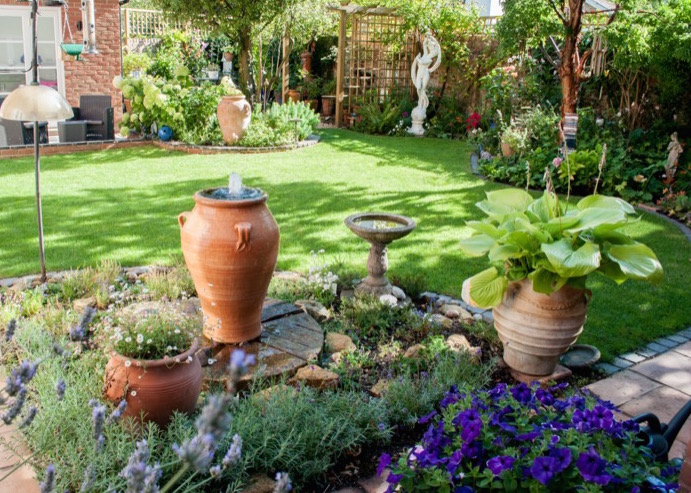 Do you need help with garden design ideas?
If you're struggling for landscape ideas or time, consider contacting a garden specialist. A professional garden designer will be able to help you come up with the perfect plan for your outdoor space.
At George-Stone Gardens, we've been designing, creating and maintaining beautiful gardens for many years. Our reputable and friendly team of professionals are passionate about ensuring that you have the garden you've always wanted. Why not contact us today to see what we can do for you?