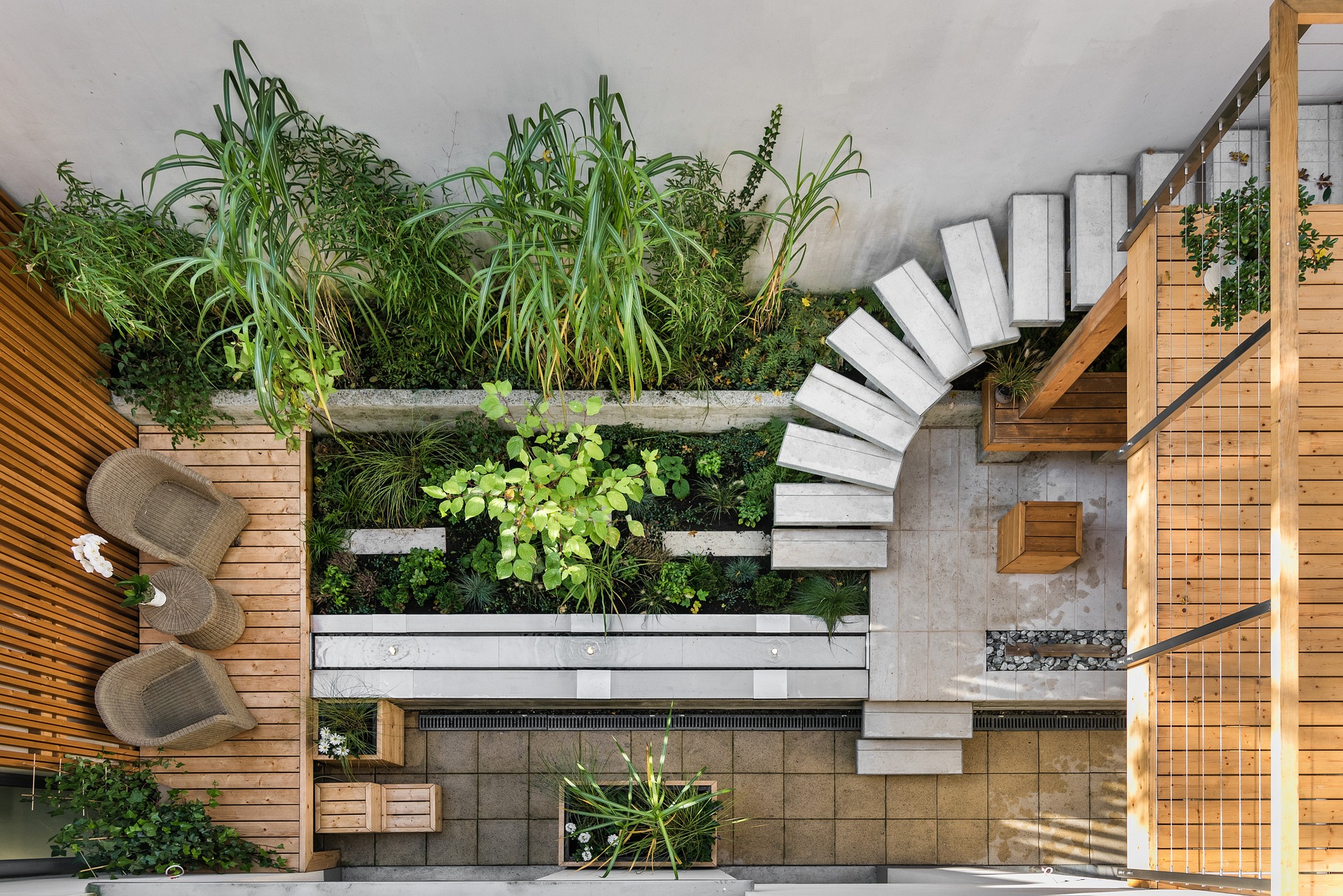 One consequence of the trend toward bigger houses is smaller garden space. Whilst you may not be able to make your small garden bigger, you can make the most of the space you have.
Here are five design-wise ideas to energise your small outside space and capture the essence of outdoor living.
1. Built-in Seating
Don't let limited seating get in the way of summer entertaining. Built-in benches can provide comfortable seating as you need it. Custom-made to fit your garden, built-in benches make maximum use of every inch of space. They have a cleaner, neater appearance than multiple freestanding seats, plus they fit more people.

Built-in benches can be as simple or as elaborate as you want. Materials range from wood to synthetics to stone, whatever works best with your décor. And don't confine yourself to straight lines; curved benches can mask rigid boundaries and make spaces look bigger than they really are.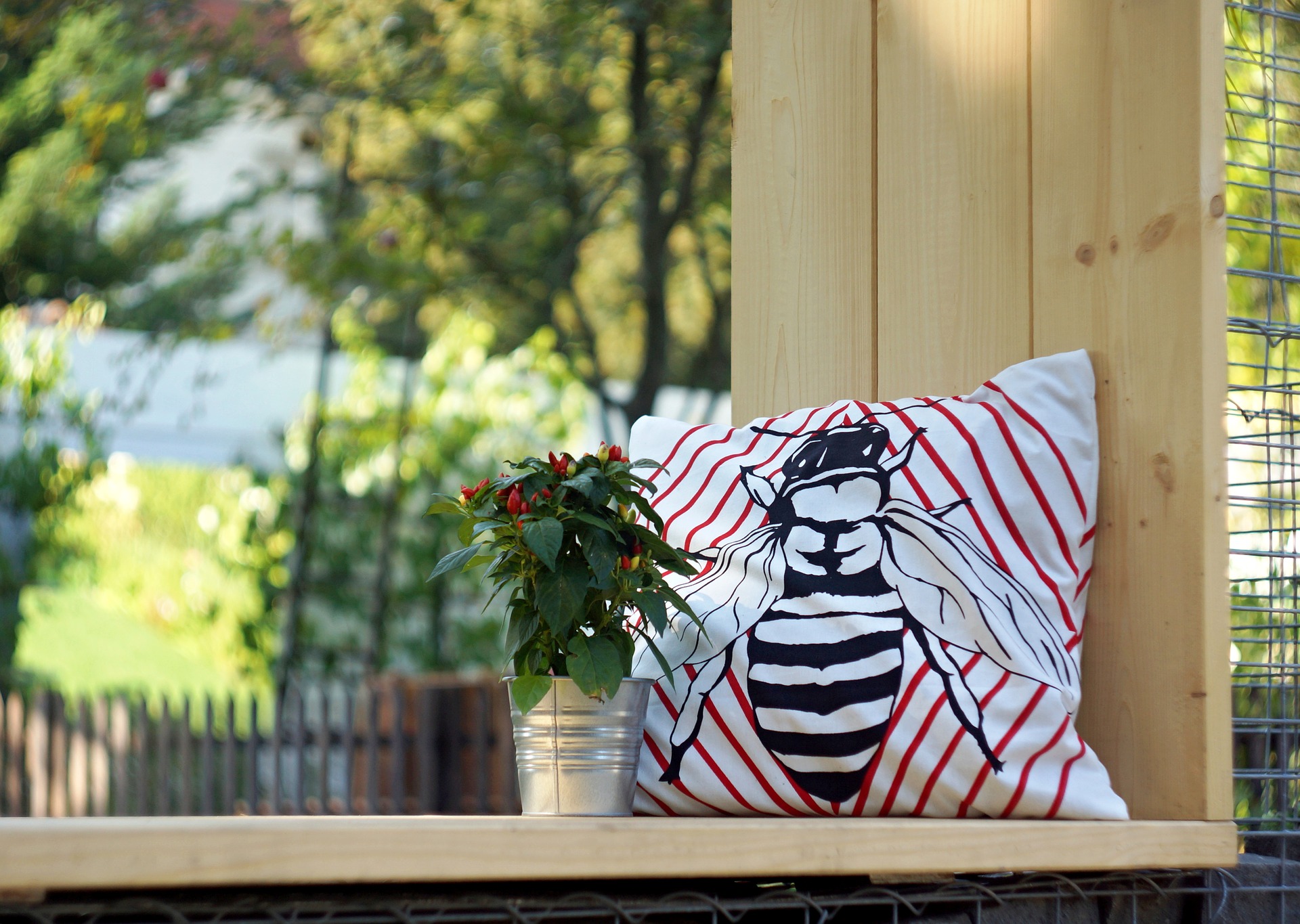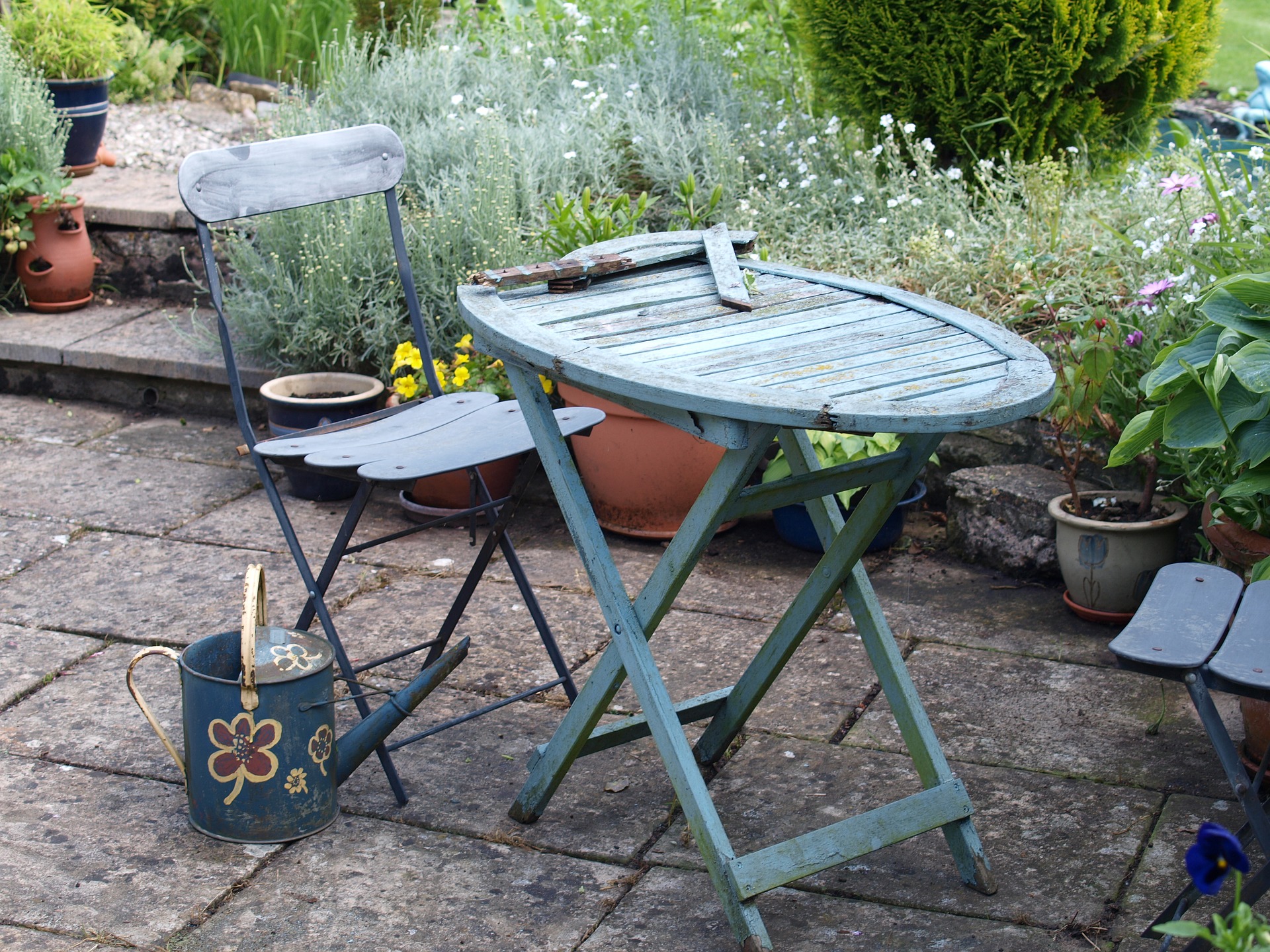 2. Folding Furniture
If you don't want to clutter your tidy garden with chairs that sit empty most of the time, consider folding furniture. With compact folding chairs and tables you can have comfort and style plus the flexibility to set up chairs whenever and wherever you need them.
You won't have to choose between a recliner and a dining chair if you have a reclining armchair with removable footrest. With a flick of the wrist you can convert it from a relaxing lounger to an upright dining chair. Both the chair and the footrest fold flat for storage when you don't need them. 
3. Vertical Gardens
When you have run out of space for new garden beds, it may be time to try vertical gardening.  Vertical gardening includes everything from hanging planters along a fence to growing a wall garden.
Vertical gardens give you more growing space and provide upright accents that make your garden look bigger. Not only that, their distinctive look offers the senses a dynamic experience of bounty and excitement.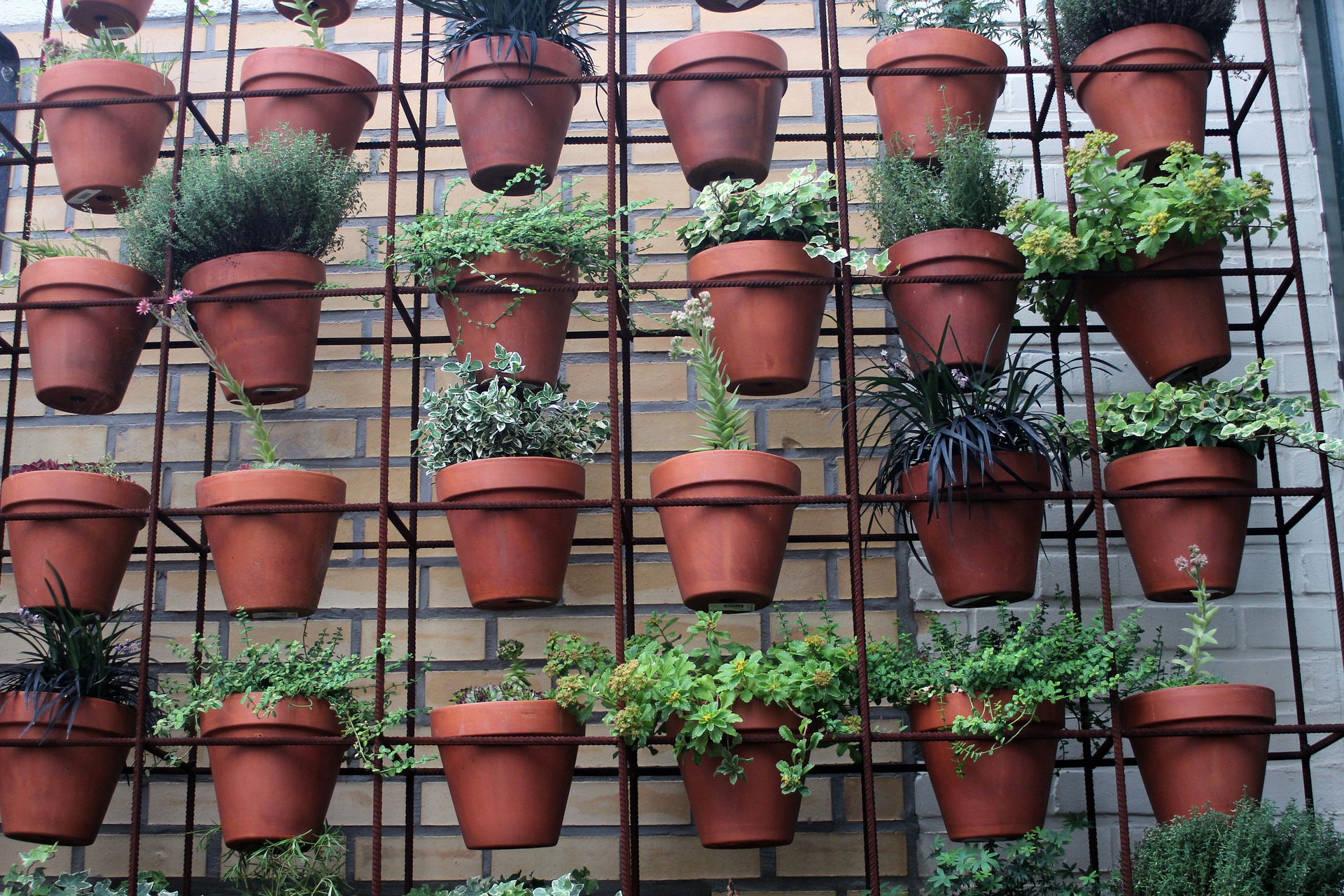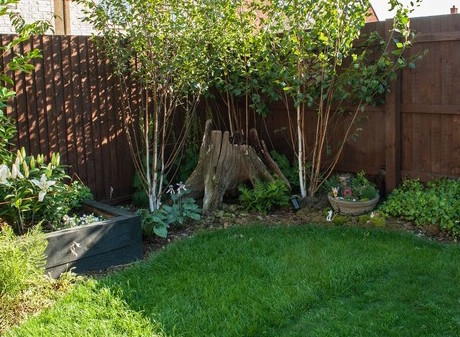 4. Optical Illusions
Carefully selected and well-placed accents can create optical illusions that will make your garden look bigger, more exciting, and more spacious.
Repetition is one key to fooling the eye.
A consistent colour scheme, similar bright or light containers or statuary, and repeated plant forms contribute a sense of unity to the garden.
Speaking of colour, if you paint your fence a dark tone it will appear to dissolve into the landscape, giving the illusion that your garden has no boundaries.
If a wall mirror can make a room look larger, why can't it do the same for a garden? It can, and many clever gardeners have put it to the test. The sky's the limit on the mirror frame. We've seen them in mullioned window frames, oak picture frames, and even oxen yokes! Your garden mirror can run the length of your fence or take up a small section of your shed wall. Either way, it will reflect the plants in front of it, making it look like you have twice as much greenery.
5. Container Planting
Whilst conventional design wisdom might dictate small flowers for smaller gardens, large plants in overflowing containers lend a feeling of abundance and spaciousness that belie the actual size of the garden. Most people think of plant containers as round, like the classic clay flowerpots, but they don't have to be. Rectangular trough-like containers provide horizontal accents that can make a space look longer or wider. They're also a perfect fit for narrow surfaces like windowsills and deck railings. Old boots, coffee cans, and packing crates also make fun containers for your plants.
Consider layering your container plants. Layering adds depth, perspective, and complexity to a garden. With your eye moving from short plants in the front of the display to shrubs in the middle and trees and hedges behind, the garden appears to go on forever into the distance, like a forest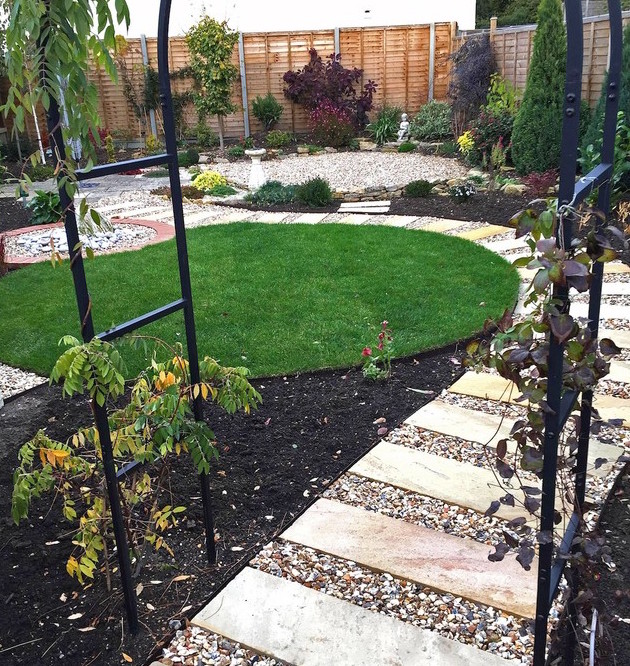 Garden Design
Flexibility, repetition, layered plantings, and dynamic accents are key to the success of any small outdoor space. Combine these essentials with your imagination and gardening expertise and you are sure to create a garden of many delights.
If you'd like some help with making the most of your garden, why not check out our garden design page? At George-Stone Gardens we pride ourselves on building and caring for your garden as if it were our own.
Get in touch if you'd like to find out more about our services.