There is a real skill to designing a great family garden, as it has to look great but also be practical. After all, your garden has to cater for both you and your kids, in addition to your family and friends. It is subjected to a multitude of activities, so you must consider various different aspects of the garden when designing.
Read our advice below on how to create the perfect contemporary family garden.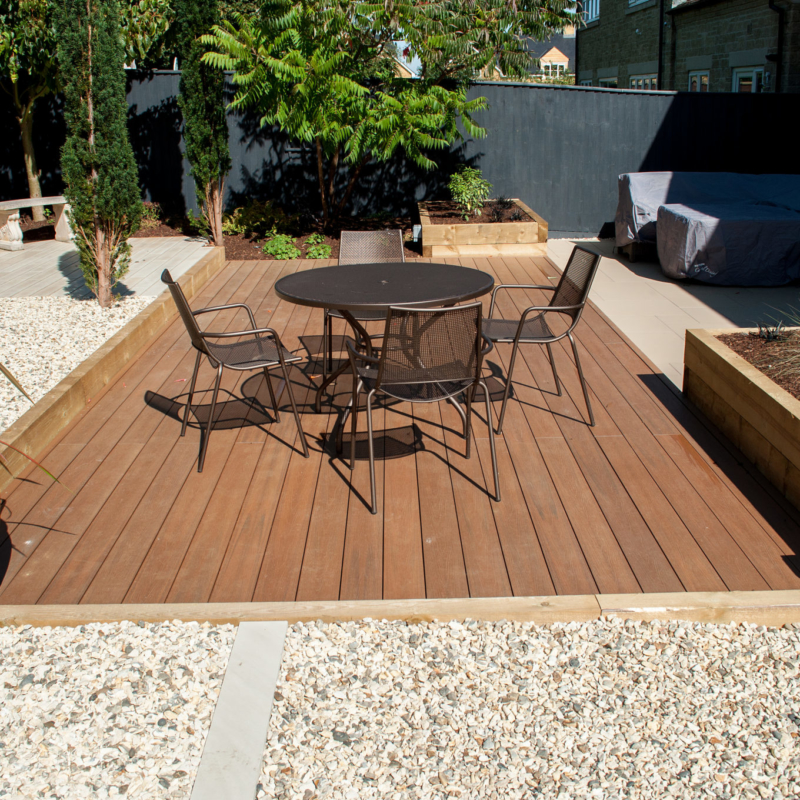 Decking

Decking is a fantastic material that is both practical and aesthetically appealing. It is ideal for a family garden; it provides both a great place for children to play and also the perfect space for outside seating for those summer family gatherings.

Decking has come a long way in recent years and it is available in a wide range of colours and finishes, making it suitable for any type of garden. We are an approved installer of Envirobuild decking which is very low maintenance as well as high performance and comes with a 25 year residential warranty. It's also non-slip, doesn't need treating or staining, and doesn't rot, warp or splinter. We love the fact that it's made almost entirely from recycled material making it very sustainable.
Create a fantastic transition between your lawn and decking with low planting, providing a soft edge between grass and wood
Screening
Is there an area of your garden that is ugly or overlooked? If so, it could be a good idea to screen it off. You can achieve this with tall planting. For the best results, you will want to choose plants that are evergreen and that won't outgrow the space. Bamboos and Cordylines are a great option for this purpose.
Another option is to use screening panels - we love to use Jackson's wooden screening panels in a venetian or
trellis
style. These let in lots of light, and they make for a stunning backdrop for climbers such as Ivy and
Clematis Armandii.
Planting

When thinking about planting for your family garden think low maintenance! Consider perennials that are suited to your garden's soil type. Ensure that you choose the right plants for the right positions in your garden; some plants such as Dahlias and Salvias love the sun, whilst others such as Lungwort love the shade.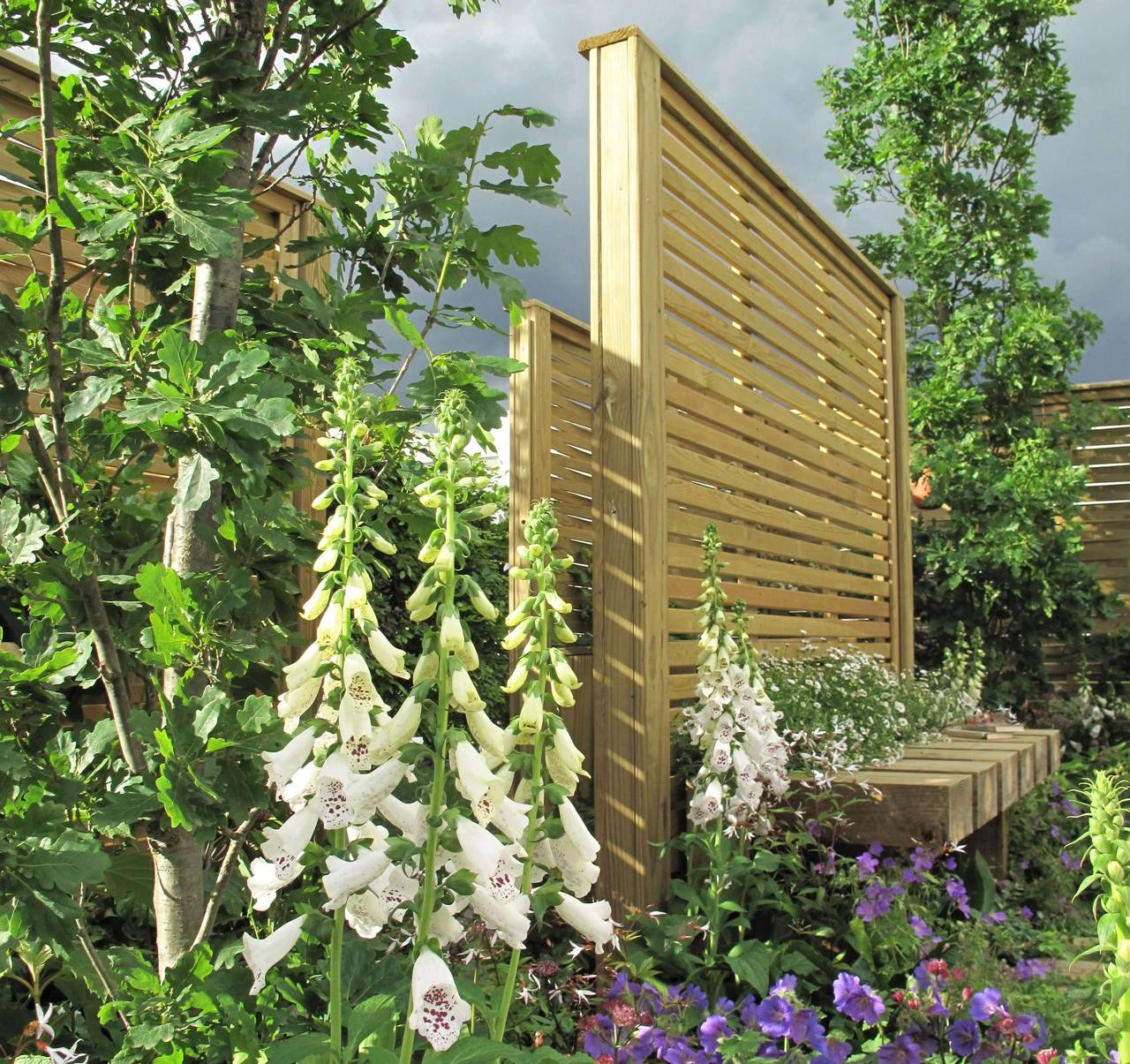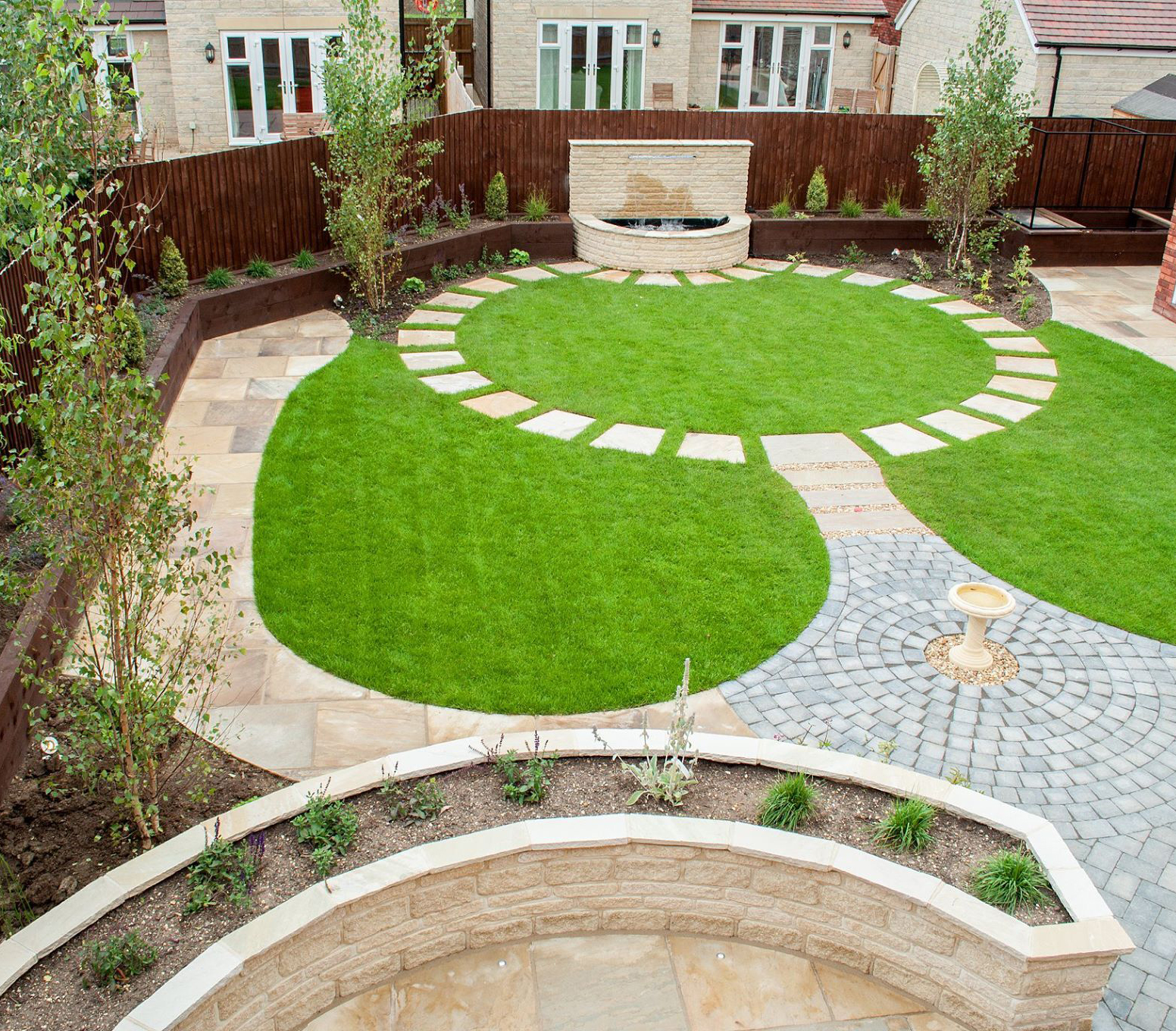 Add Some Order

A family garden can sometimes look cluttered. Incorporate some well defined shapes to bring some order to a busy garden and make the overall look tidier. Incorporating things such as edged borders, paving stones and gravel will help you achieve this.
Low Maintenance

A family garden can be time consuming but with some clever design you can keep your maintenance time down to a minimum:
Adding edging to your borders will save you the continual trimming with shears.

Incorporating a weed-resistant membrane to your borders will keep your borders weed-free.

Topping up membrane with Mulch will keep everything looking tidy as well as help keep your plants protected from both the sun and the cold.
Sunshine Spaces

Fan of the sunshine? Think about creating a dedicated space for catching some rays! If you don't enjoy lounging around on the lawn then you may want to think about a hard surface where you can put a comfy chair or a sun lounger.

Think about positioning and try to achieve a balance of both sun and shade for maximum enjoyment.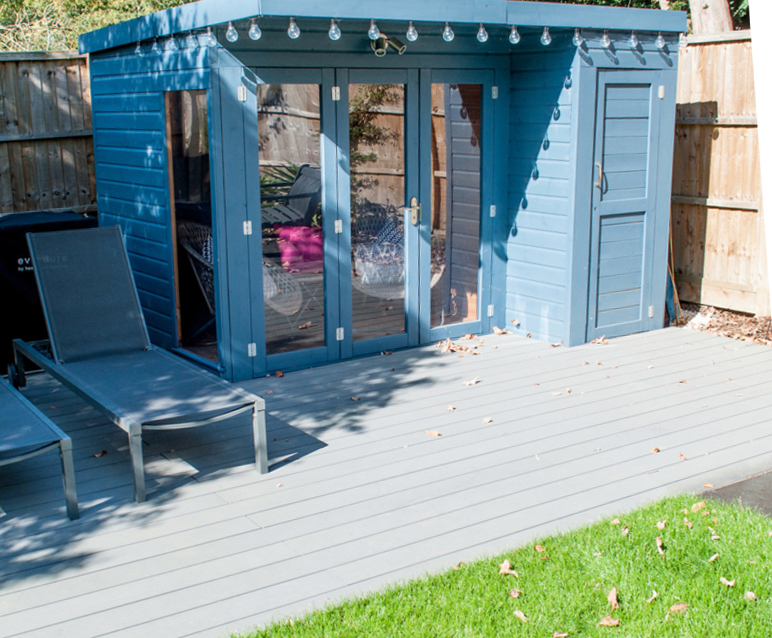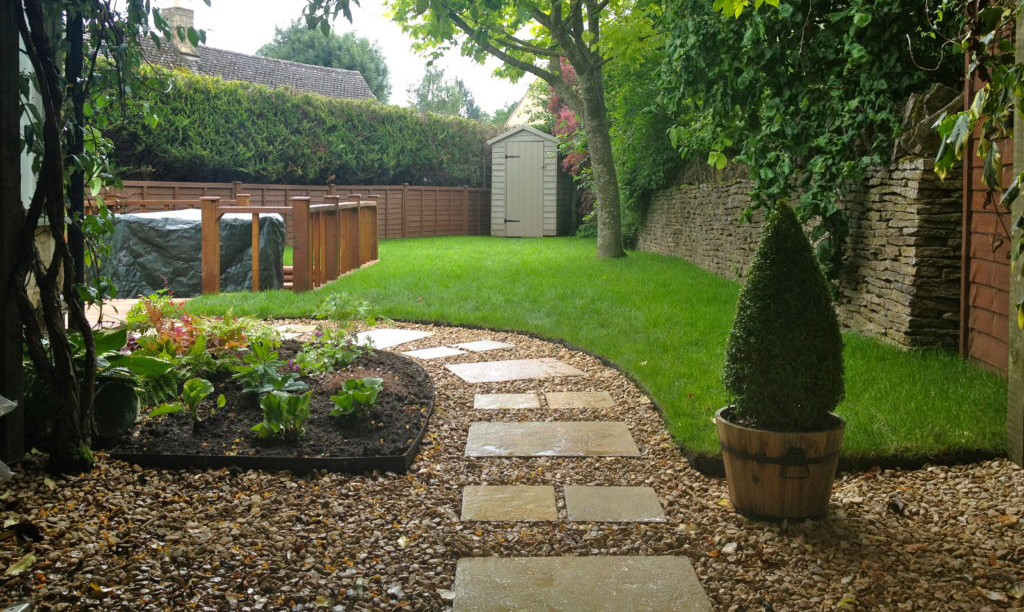 Paths & Walkways

Think about your family garden traffic. There is nothing worse than a well-worn path to the garden shed or the route to the play area being trodden down to just mud.

The easiest solution to this is to think about adding
pathways
to your design -anything from paving slabs or edged and gravelled areas will work well.
Need Help Creating the Perfect Family Garden?

If you need some help creating and maintaining your perfect family garden, we can help. At George-Stone Gardens, we pride ourselves on designing, building and maintaining our customers' dream gardens. We are always happy to talk through your requirements to give you guidance with any aspect of gardening work you may need. Get in touch with us to find out more.