The landscaping in your garden cannot be complete without showing the hedges some love. If your garden needs some hedge cutting, maybe you can try something new this time. A fun, funky, or classic design may add an extra charm to the look of your garden and be a sign of a well-maintained residence.
In this article, we present a few unique hedge cutting ideas to spruce up your garden this season.
12 Hedge Cutting Ideas...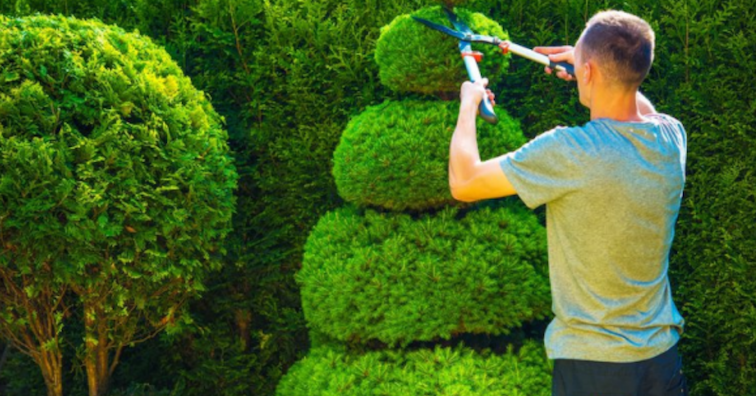 1. Spiral Topiary
One fun hedge cutting idea is to introduce some spiralled topiary to your garden - this can add a funky vibe to your hedges and shrubs. A mid-range height and interesting curves are essential elements of the spiralled topiaries. Read this article for tips on how to trim topiary.
2. Walkway Border Pattern
Create a walkway border frame by changing up the curves and lines of every other bush. Vary the heights between the shapes to make them stand out.
3. Small Potted Boxwoods
If you wish to lend a "tree" look to a hedge, this idea is for you. This look is perfect for a front porch or in a corner nook of the garden. The best thing about them is the fact that they're potted, so you can transport them around your garden until you find the perfect location to place them.
4. Varied Sizes of Round
This is perfect for smaller hedge plants. Adopting a few lines of various-sized boxwoods neatly trimmed into spheres can add visual interest.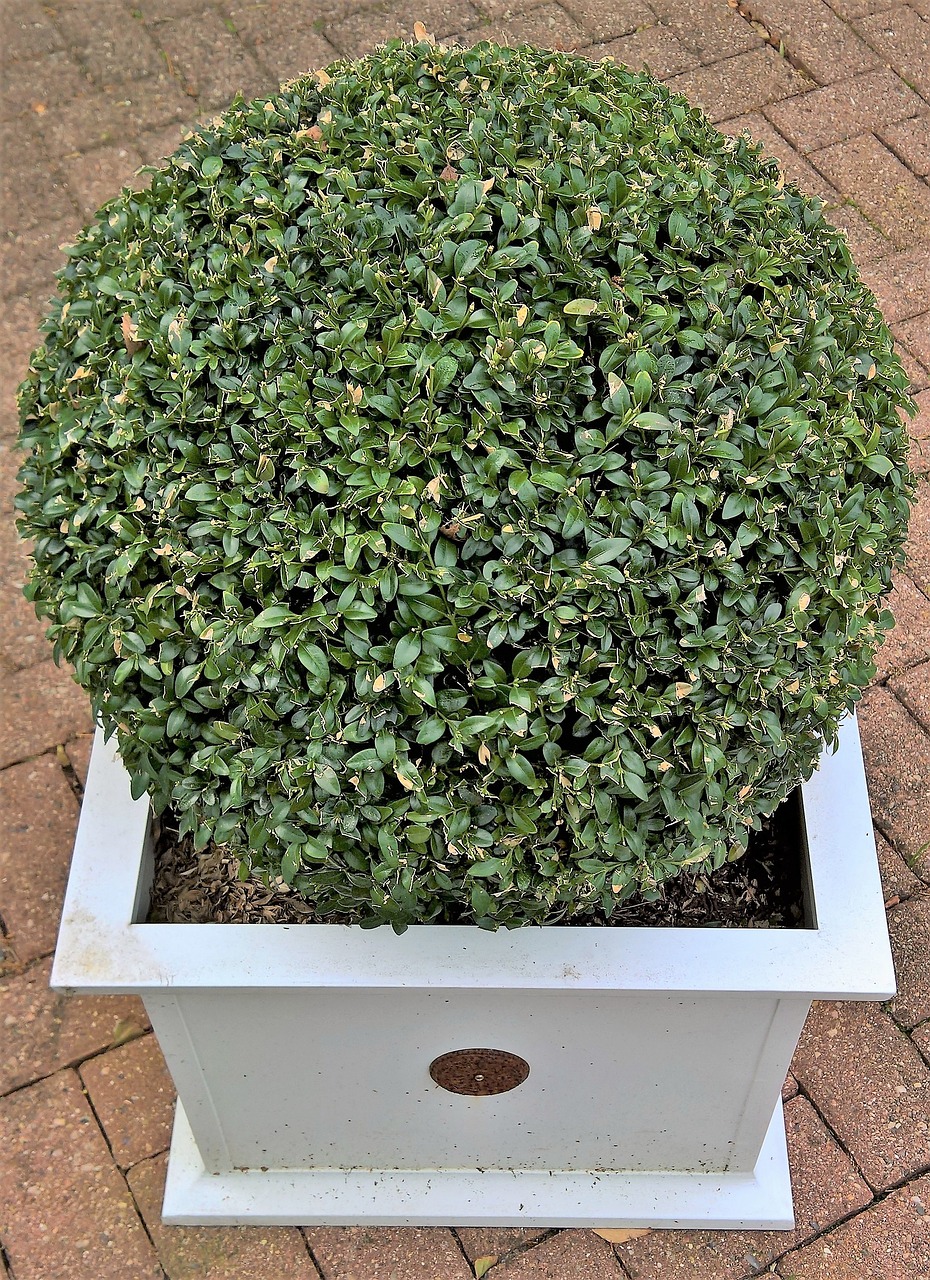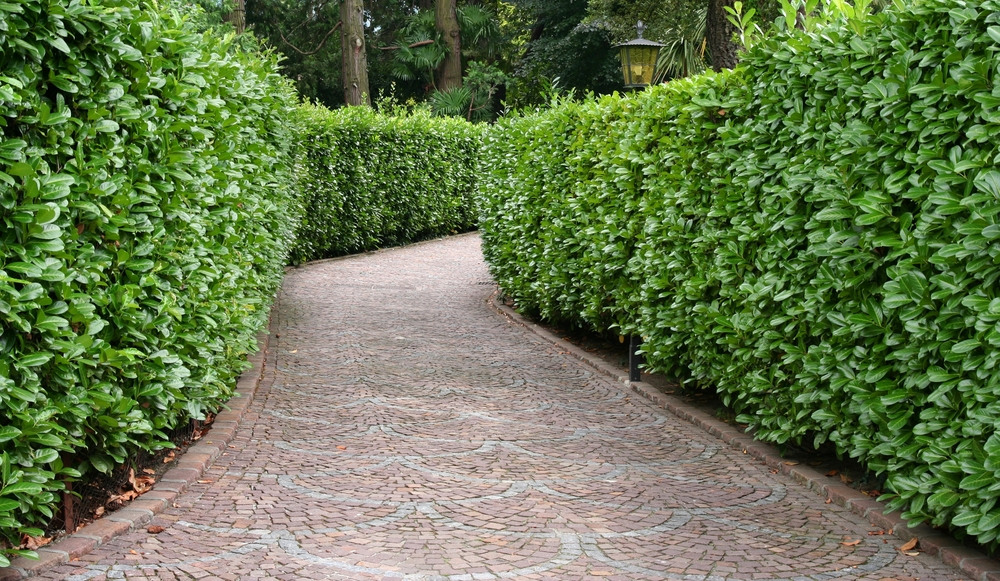 5. Solid Hedge Border
Some solid hedge borders can dress up a patio or walkway area beautifully. The hedge adds colour and serves as an instinctive welcome mat for your guests.
6. Picket Fence-ish
To create a different look, trim tall hedges as individual parts, and not as one whole hedge. This will offer great lines and improve the look of the rest of your outdoor space too.
7. Garden Hedge Maze
If you fancy a maze in your garden and are lucky enough to have the space, opt for this look to create a sophisticated garden area. Plus the kids will love it!
8. Mimic the Structural Landscape
If you prefer a no-fuss trimmed hedge, consider cutting the hedge to match up with the other landscape points. For proper visual synchronisation, pay attention to the details.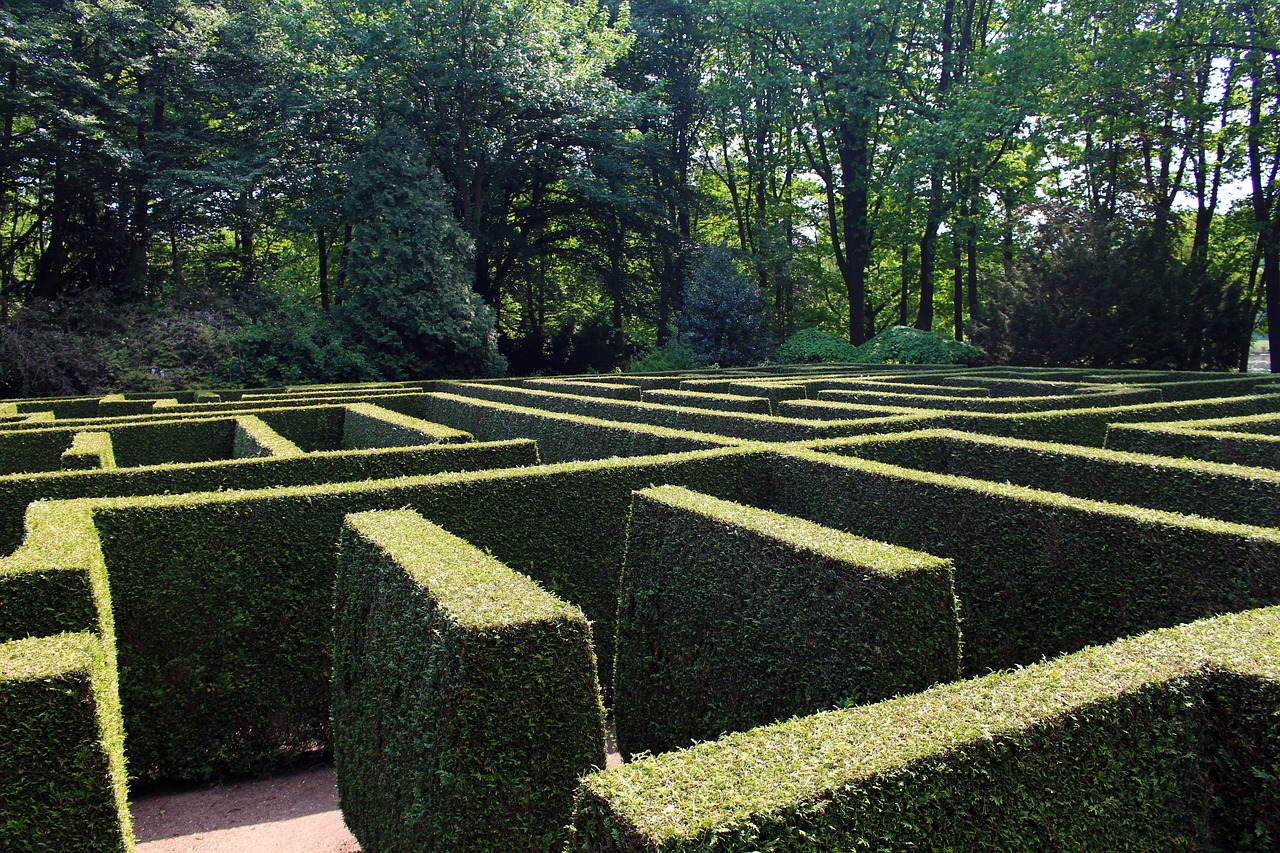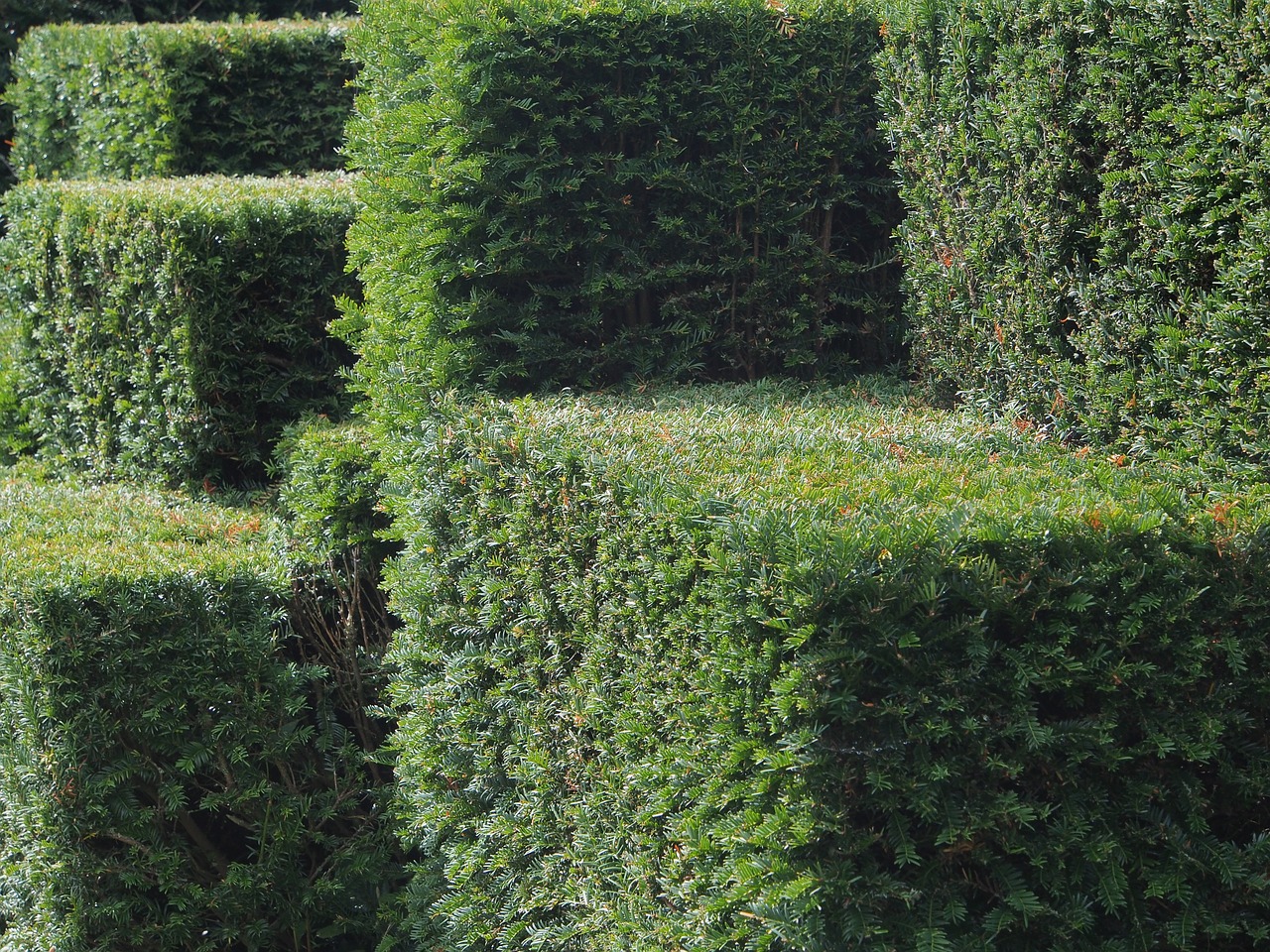 9. Angular
Shrubs and hedges that show their right angles can create quite a striking look because they don't look that way naturally. This design lends a well-kept and contemporary look to your exterior.
10. Classic Courtyard
Trimmed trees tend to rise from the lower hedge and are trimmed in spherical shapes to give a classic, clean look. With clean lines, the trimmed hedge provides a soft-yet-crisp ground border.
11. Geometric Precision
If you have a large hedge, you have enough to work with to create something geometrically striking. Keep the angles sharp and curves balanced because the beauty of a geometrical form is in its precision.
12. Softened Shrub Sections
How about creating a pile of soft green pillows in your garden? Treat each primary branch like its own island and trim a spherical shape out of it. It can lend a beautiful and unexpected texture.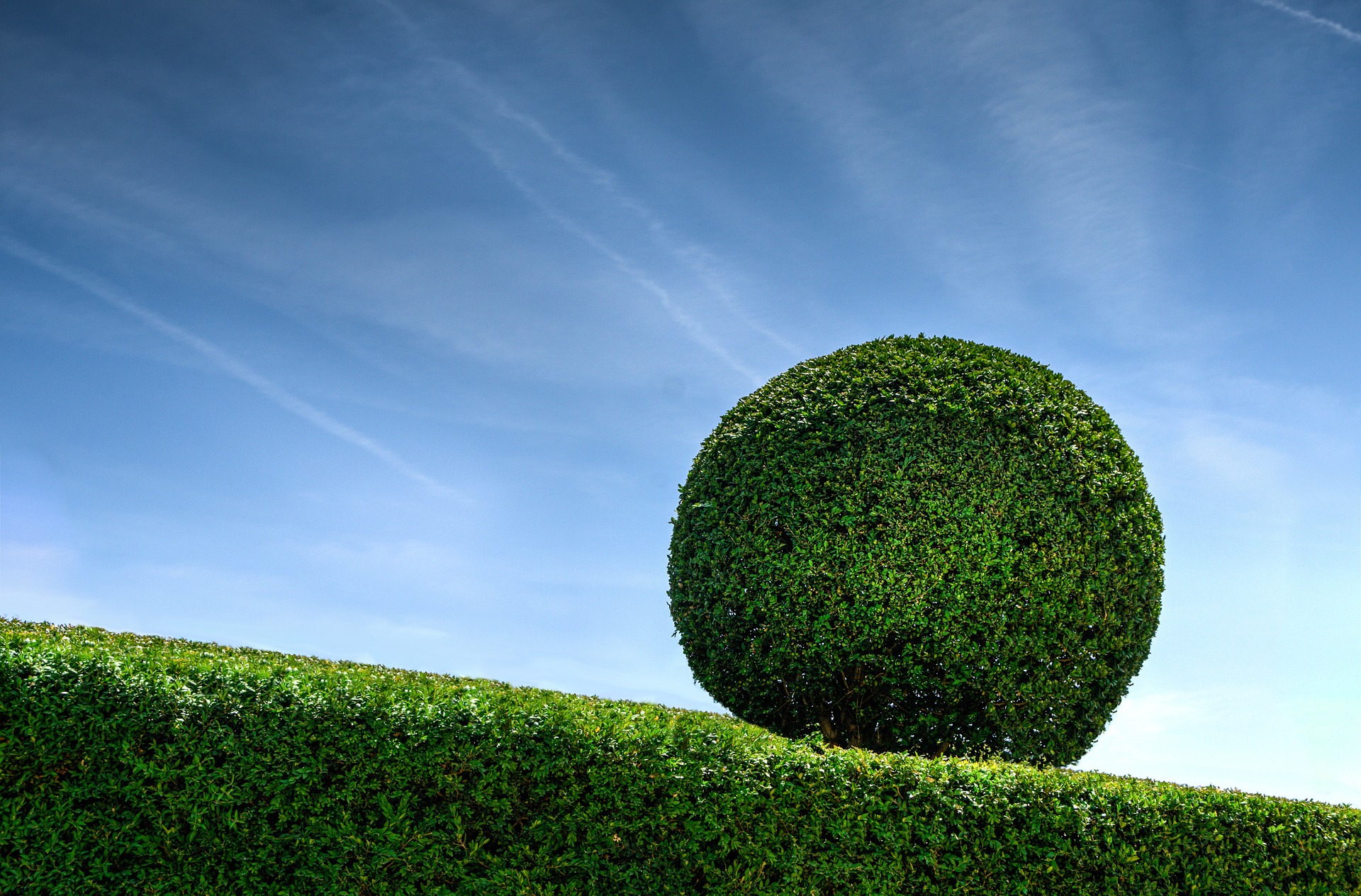 Need Some Help With Hedge Cutting Ideas?
Are you thinking of updating your garden with some unique hedges? If you are unsure where to begin with hedge cutting, consider hiring a professional gardening company to help you. They will be able to advise on what will look good in your outdoor space and also help with maintaining it.
At George-Stone Gardens, we help people create their dream outside spaces, no matter how big or small. We are a reputable and friendly team of professionals with many years of experience in garden design and landscaping. Contact us today to see what we can do for you.