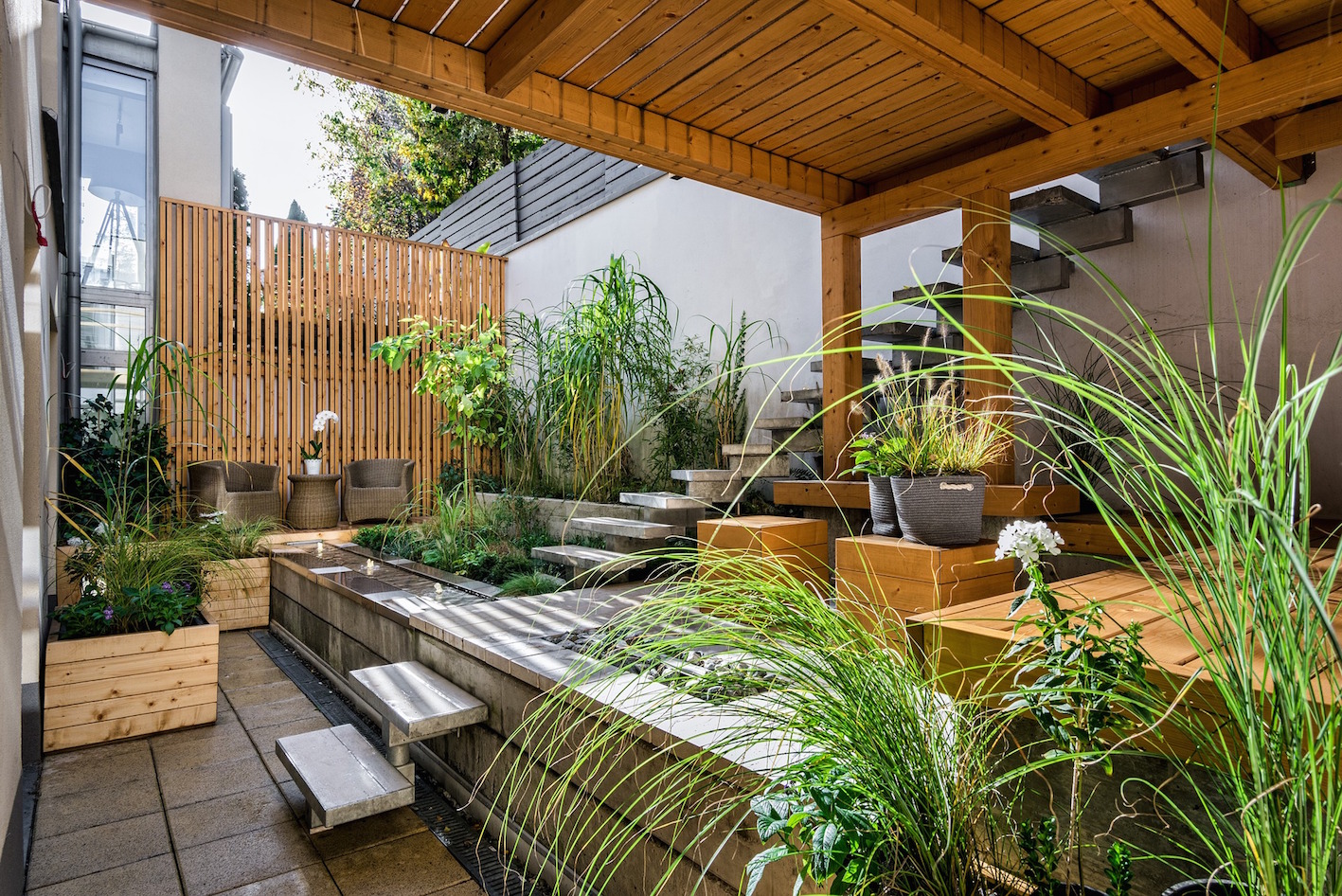 Most people know how to maintain their gardens by watering the plants and trimming the bushes and trees. Yet, not everyone knows how to landscape their outdoor spaces. Wouldn't it be nice to be able to gaze out onto something beautiful and fresh-looking from the comfort of your living room? If your dream garden involves natural lines, beautiful contrast, and bright colours, an abstract garden landscape could be the answer.
This style of landscaping can suit just about any house, regardless of its design. If you wish to have an abstract outdoor living area to enjoy with your friends and family, here are some tips to help you create it.
Consider Decorations in Geometrical Shapes
It is recommended that you use curvilinear forms for this type of garden.  This way you will get a softer look than you would if you used sharp lines. It is still acceptable to use squares and triangles for an abstract garden landscape though.
Let nature inspire the way that you place hedges, pathways, and flowerbeds in your garden to complement the other elements.  This article will give you some great ideas for using curves.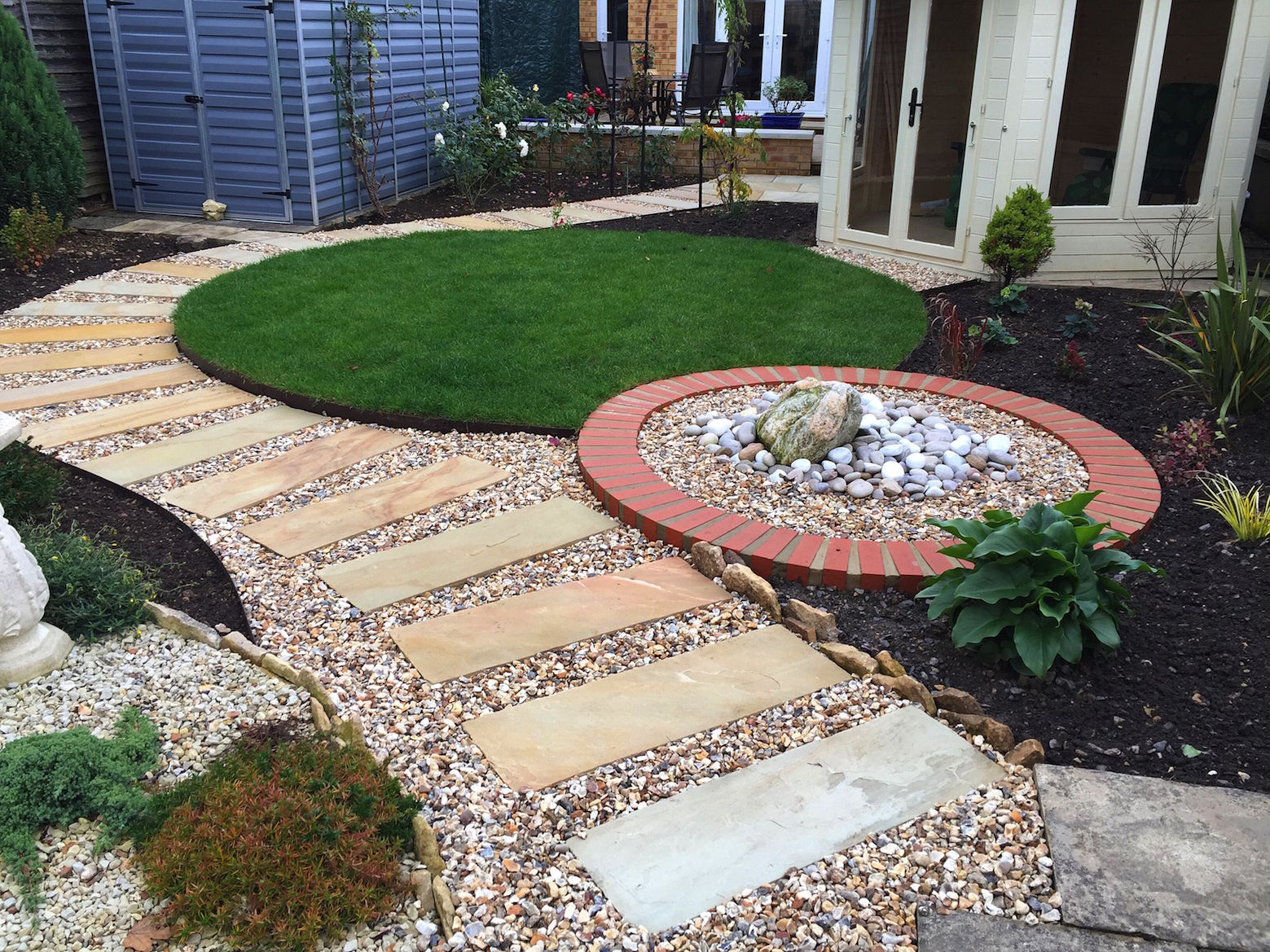 Think outside of the box...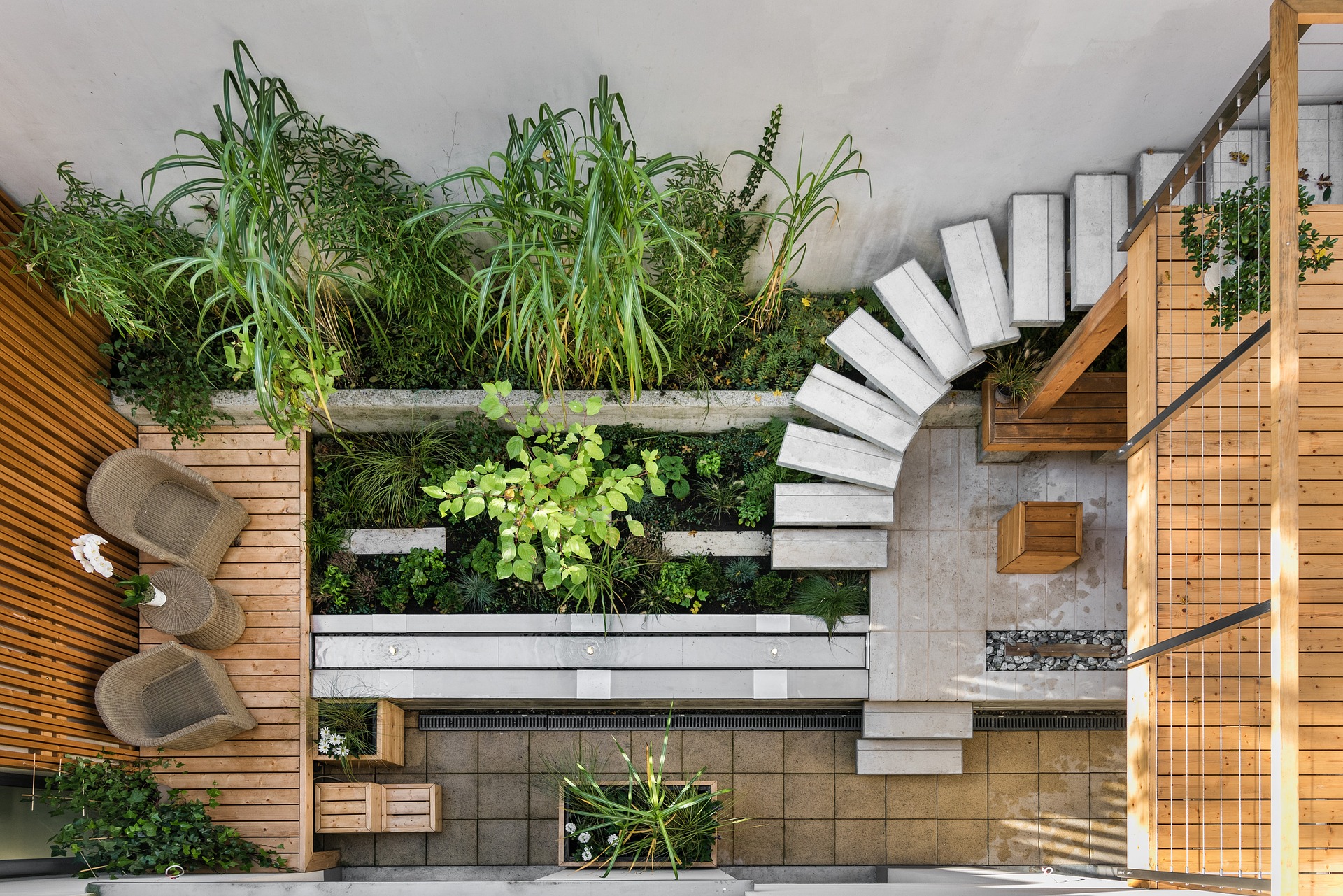 Don't Worry About Symmetry
There is no need to worry about making sure that everything is symmetrical. It is true that when you design a garden based on symmetry, you will get a balanced look, albeit traditional. With an abstract garden landscape, however, traditional is not what we are going for. For this reason, you need to think outside of the box and apply asymmetry.
Forget the idea that you need to have similar hedges on both ends of your garden. Why don't you have a tall one on the left and a short one on the right? There's nothing wrong with experimenting with new ideas to use in landscaping your garden. When asymmetry comes in, every corner of the garden will have its uniqueness, instead of having one focal point in the middle.
Experiment with Colour
Since an abstract garden landscape is modern and new, it provides a more interesting and compelling vibe to anyone that enters the garden. There are no limitations or rules in this. You can let out your creativity and design it as you wish. You are also encouraged to experiment with colours to make each element contrast against one another.
If you will be growing your flowers and trees by yourself, you need to make sure that you know the colour that the plants will be before you sow the seeds. Alternatively, you can buy plants that are already in full bloom and replant them into the ground to create your dream garden in a shorter time frame.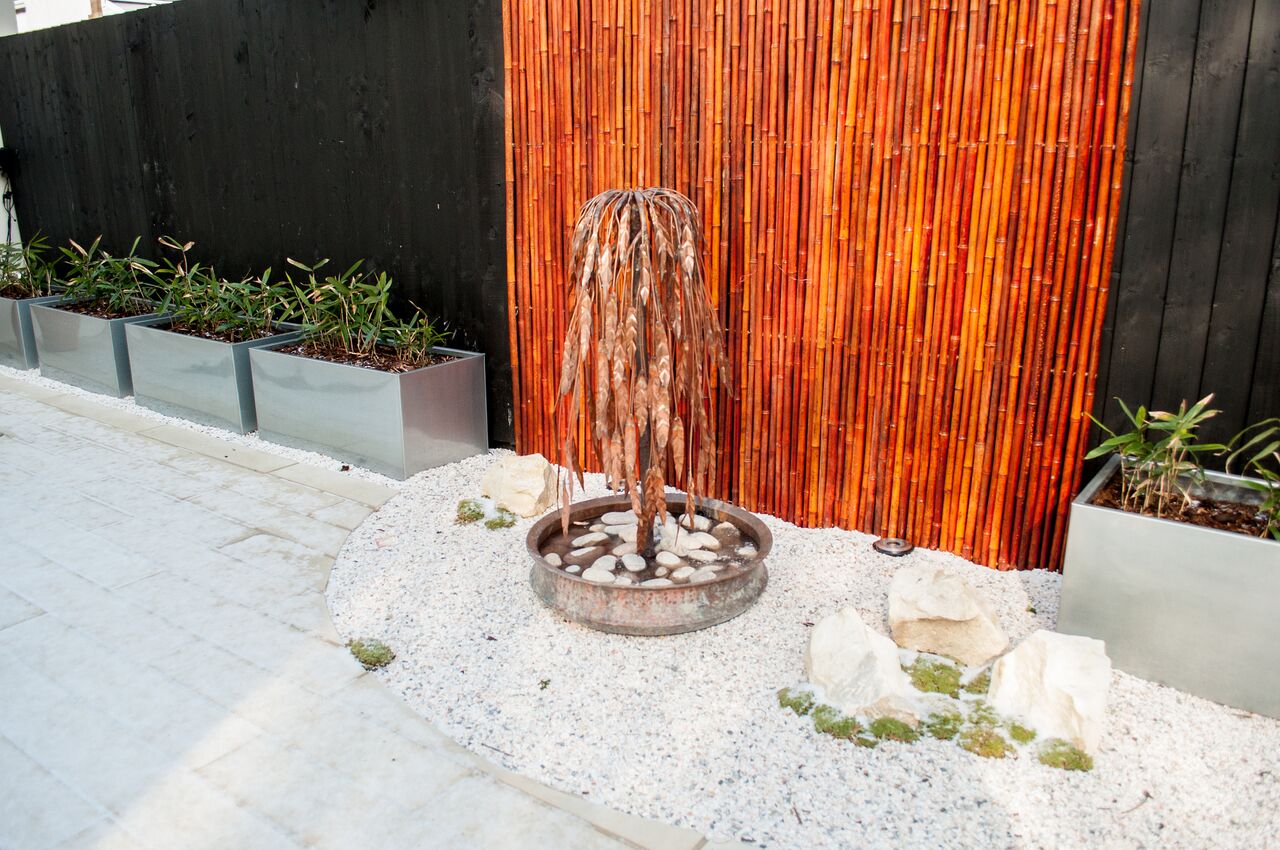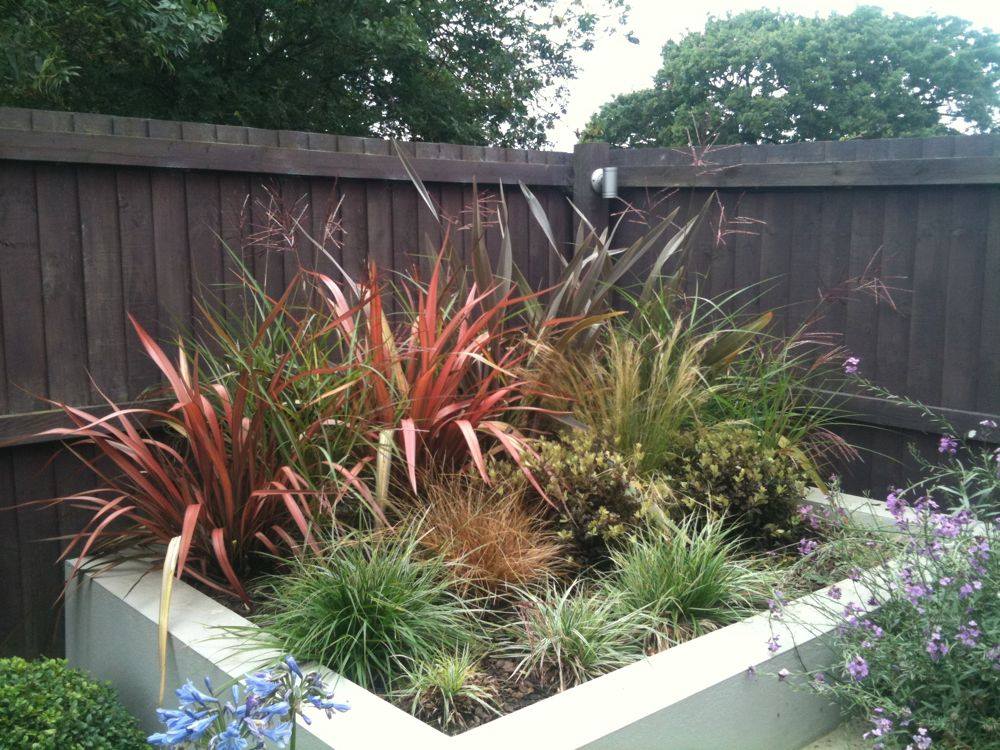 Go for a natural look
Although plenty of effort will go into planning and designing your abstract garden, it's best to be a bit more relaxed when it comes to organisation.
This is an abstract look we're going for, after all. Imagine being in a forest where the trees and flowers are placed in random areas and not in a straight line. They are scattered and are randomly spaced apart from each other.
We know that your garden is manmade, but try not to make it look manmade. You can plant everything loosely without making it look stiff.
It is also a good idea to add flowers and plants that look messy and bushy. This will lend a more natural vibe to your garden.
Do You Need Help Creating an Abstract Garden Landscape?
Sometimes coming up with inspiring ideas for your garden can be tricky. A professional garden landscaper will be able to help you come up with the perfect plan for your space. 
George-Stone Gardens are a friendly team of professionals with many years of experience in garden design and landscaping. We've helped create a wide variety of gardens to suit each of our clients' individual needs and budgets. Contact us today to see how we can help you with your outdoor space.